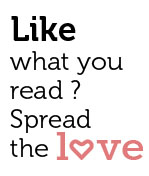 Share
With A Focus On Spain, Some Poignant Post-Paris Moments, And Master Classes By Film-Making Greats, Expect An Eventful, Entertaining and Edifying Festival
By the time this gets into print, IFFI 2015 would have been inaugurated by Anil Kapoor, I would have enjoyed the song and dance celebrations and watched Matthew Brown's 118 minute-long "The Man Who Knew Infinity", starring British actor Dev Patel, who has Indian roots. This movie depicts the friendship between Indian mathematics genius Ramanujan and Professor G.H. Hardy.
My eyes are (or somewhat literally are going to be) on the Spanish films, for Spain is the country of focus this year. Films by master Spanish filmmakers Carlos Saura and Pedro Almadovar along with contemporary filmmakers like Alejandro Amenabar are going to be screened. On my must-see list is Spanish actress Leticia Dolera's directorial debut 'Requirements to Be a Normal Person' and 'Isla Bonita' by Fernando Colomo.
On Saturday, 21 November, at 1400 hrs, in lieu of what just happened in Paris, I'm going to watch 'May Allah Bless France' ('Qu' Alla Benisse La France') by Abd Al Malik.
Of the 187 films from 89 countries in the World Cinema section, there will be 26 Feature and 21 Non-Feature films in Indian Panorama section. If possible, I'll try and see all 15 films in the 'International Competition'. BTW, one member of the jury for the International Competition is South Korean film-maker Jeon Kyu-Hwan who, I read, had some years back asked in response to an interviewer's question: "What's Bollywood?" I love the man.
For the first time, IFFI, in collaboration with the ICFT, Paris, and Unesco will be presenting the ICFT-Unesco Fellini Prize to a film which reflects the ideals of peace, tolerance, non-violence and friendship promoted by Unesco. (ICFT=International Council for Film, Television and Audiovisual Communication). Again, this promises to be an especially poignant moment, considering last week's unspeakable bloodshed in Paris. Then, in association with the Oscar Academy, IFFI will organize master classes with Academy members Mark Mangini, Milt Shefter and Humphrey Dixon on topics like sound designing, film archive and film editing. IFFI will also showcase young talent through the 'First Cut' section. This time emerging filmmakers like Brian Perkins ("Golden Kingdom", US), Michael Klette ("Solness", Germany) and Piotr Chrzan ("Moskvich-My Love", Poland) are going to be featured. In another unusual series, 'In Conversation', Indian filmmakers Shyam Benegal, Vettrimaran, Kaushik Ganguli and Anand L. Rai will discuss films and the art of filmmaking with the audience. All these, and the special seminar on Film and Cultural diversity are on my must-watch list. Considering my concurrent needs for food and sleep, this is likely to be a very busy week.
Since I get to see Indian-language films on television at some time or the other, I'll skip the Indian Panorama, though the 'Focus on North East Cinema' has a Special Retrospective on Sharma, an eminent filmmaker, actor and music composer from Manipur.
'World Cinema Restored Classics' will highlight film restoration and screen some classics to put the spotlight on the National Film Heritage Mission. Likely to be a big draw with the senior citizens: Michael Curtiz's 'Casablanca', 1942, USA.
My experience with Pakistani films has been so good ('Bol', 'Khuda ke Liye') that I'm planning to see Jamshed Mehmood Raza's 'Moor'.
Goan films have been improving by the day. Ok, that's an exaggeration, let's just say Goan films are finally worth watching. 'Nachom-ia kumpasar' has received accolades and awards in foreign countries. I'm going to see this with pride. I missed it when it was screened in Panjim long months ago. Sachin Bhave's Marathi play-turned-film, 'Katyar Kalzhat Ghusli' is another. I've seen 'Katyar…' many times in its musical-theatre form. My mother and grandmother saw it too, over the decades, for it's an old play. Now a film. Times change, but a good production/script holds its own.
A draw for the cops and budding reporters might be the boycott proposed by the Film Federation of India and Federation of Western India Cine Employees. This was/is to be in support of the students of the Film and Television Institute (FTII) who disapprove of the Chairperson selected by the present government as well as the writers/artists who have returned their awards to the government for its 'intolerant' attitude towards certain people. Whether or not it (the boycott, not the attitude) happens remains to be seen.
Just getting the registration card does not mean I won't have to stand in queues. The queue experience is hard on the feet, but does wonders to one's IFFI social life. I've made friends with the regular visitors here, from Gauhati, Calcutta, Hyderabad, Mumbai (but of course), Chennai, even smaller towns like Surat. These serious cinema lovers are paediatricians/chartered accountants/government officials in their real lives. Reel acquaintances here, they are actually the kind of tourists Goa should be wooing. Ah well, someday we'll see IFFI and the classical music and the Literary and Arts Festivals on Goa's tourism brochures/posters… Until then, I'm going to enjoy 10 days and some hours after sunset, in armchair travel, enjoying other places, times, cultures, war-stories, humorous takes on politicians, serious historical tales and more at the 46th IFFI, Goa.
The master-classes at the Maquinez:
• On Film Production by Edward Pressman (Producer) USA
• On Sound Design by Mark Mangini (Sound Designer) USA
• On Film Archive And Preservation by Milt Shafter (Film Preservationist), USA.
• On Costume Design In Cinema by Rosalie Varda (Costume designer), France
• On Casting For Directors And Producers by Nancy Bishop (Casting Director) USA 
Spanish films that will be screened:
• Isla Bonita/ Isla Bonita/ Fernando Colomo/ Spain/ 2015/ 101
• Requirements To Be A Normal Person/ Requisitos Para SerUna Persona Normal/ Leticia Dolera/ Spain/ 2015/ 95
• The Sea Inside/ Mar Adentro/ Alejandro Amenabar/ Spain, France, Italy/ 2004/ 125
• Thesis/ Tesis/ Alejandro Amenabar/ Spain/ 1996/ 125
• Goya in Bordeaux/ GOYA EN BURDEOS/ Carlos Saura/ Spain, Italy/ 1999/ 100
• Tango/ Tango/ Carlos Saura/ Spain, Argentina/ 1998/ 115
• Bad Education/ La mala educacion/ Pedro Almodovar/ Spain/ 2004/ 106