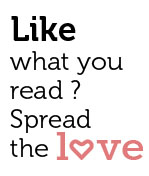 Share
Writer-Photographer Pantaleao Fernandes Provides An Invaluable Service To The People of Goa
When was the last time you bought a garment woven on a hand loom? Have your children eaten ushichem god? Do you even know what it is? Do your children know how your grandparents lived and worked?
Pantaleao Fernandes, an engineer turned writer-photographer, will shortly release his magnum opus 'Traditional Occupations of Goa: a facet of Goan culture and identity', a hardcover coffee table book that documents 50 ancient traditions of Goa. Traditions that show how everyday work had a soul of artisanship in those good old days.
We need this sort of documentation in our topsy-turvy world, where we're proud of our heritage, yet like to adopt the conveniences of modern technology. Our television-fed knowledge is enough for running our time-starved lives. Or so we believe until we feel a longing for eating dried shark and can't find it in the market. "Can't find a good white-washer these days," we grumble to our neighbours, "Nor a good pig… pork doesn't taste the same as it did when we were young."
We need to know what our roots were and why we eat or do or use the things we take for granted in our daily lives. Where does organic unpolished rice come from? How is pure virgin oil extracted from coconut flesh? What was used to raise bread-dough before yeast was available in supermarkets? The salt that isn't in packets, how is it made? Who harvests coconuts? How is cashew-feni really made? What's a shendri? What's a kallem?
This book is about Goa and Goans, but not for them alone. Anyone interested in rural India should read it. The clear photographs and explanations tell us of an era that is likely to be extinct within half a decade. Indeed, some of those interviewed have already passed away as this book was being produced.
A few occupations, like inland fishing and river-bed farming are peculiar to other coastal and other water-rich areas: similar techniques are followed on the banks of the Brahmaputra in faraway Assam. Others trades are typically Goan, like the brewers of launicho soro.
A 'Ghanno' – traditional oil mill
Even whilst I was reading it for the review, some paragraphs and photographs gave rise to discussions about the loss of skills (making lacquer-coated wooden toys, harvesting coconuts, tapping palm-sap) and a lifestyle (annually repairing roofs, catching fish as a member of a village or community team). Some, like the woman who ironed clothes and the grave-digger, aren't peculiar to Goa.  But yet others, like the musician who made and played the taso, a percussion instrument, aren't found elsewhere.
A Dhangar tribesman blowing the 'Tovo'
All this may be taken for granted, but it is vital as our intangible heritage. In 2003, the UNESCO General Conference adopted the Convention for the Safeguarding of Intangible Cultural Heritage. By becoming parties to this Convention, some 160 governments across the globe, including India, pledged to safeguard and celebrate the diversity of traditional cultural expressions in their own territory as a mainspring of sustainable development.
In her note for this book, Moe Chiba, the Programme Specialist for Culture, UNESCO says, "Intangible Cultural Heritage is indeed the testimony of peoples' ingenuity and wisdom in response to their social and natural environment. It includes oral traditions, performing arts, social rituals, customs and festivities, knowledge on nature and universe, and craftsmanship. Intangible cultural heritage is important not only because it gives us aesthetic and academic satisfaction but because it is the source of social bonding, livelihood and pride of the communities concerned."
Pantaleao has rendered a great service to the people of Goa with this meticulous research, but as he went knocking on the doors of various government departments and corporate offices for help in publishing, he was either coolly rebuffed or offered measly help. He eventually decides to self publish the book with prepublication orders from his friends and well-wishers.
A weaver operates a handloom (Haatmag)
UNESCO's Chiba also laments such apathy in her note. "In India, while the Government recognizes its varied cultural traditions as an asset, no concerted or coordinated action is available to link these cultural resources with national development agenda, especially the poverty alleviation of rural communities who constitute 60% of India's entire population and 75% of unemployed people."
This is the reason Chiba sees hope in such books. "Pantaleao's documentation has the potential to be linked to state planning for preservation of traditional livelihoods and create a niche market for global interest in traditional products from rural artisans."
All in all, this is the kind of book one should possess or gift if one wants to know what Goa is and was really like, away from the stereotyped tourist hype. Priced at Rs 2000, it isn't cheap, but this kind of documentation is not available anywhere else. And this is one hefty and valuable book that deserves pride of place on the shelf of any Goaphile. The book will hit bookshop shelves in Goa by June-end.
For a good discount on a pre-publication order, contact: Pantaleao Fernandes at pantaleaof@gmail.com