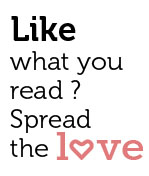 Share
Govt to make case for resumption of mining
Hard-pressed to come up with an early resolution to the mining stalemate, pilule the Goa government is hoping its 'Goa is dependent on mining' argument will cut ice with judges at India's apex court adjudicating the issue.
The Supreme Court has banned iron ore mining, transportation and export since early October after a judicial commission report exposed a mind-boggling Rs 35,000-crore scam in Goa's mining industry.
The ban came after Goa-based environmentalist Dr Claude Alvares approached the Supreme Court, citing the large-scale illegalities exposed in the Justice M B Shah committee report.  A Central Empowered Committee appointed by the Supreme Court is studying the issue and is expected to submit its findings to the high court in the coming days.
It is against this backdrop that Goa Chief Minister Manohar Parrikar now says that his government's affidavit before the Supreme Court will make a strong case for early resumption of 'legal mining.'
According to B Vijayan, who heads Goa's bureaucracy as Chief Secretary, the state government's affidavit to the Supreme Court, due to be filed on Friday, Nov. 30, will in no uncertain terms assure that mining, if allowed by the court, would be regulated firmly.
Tigers do live in Goa's forests
The endangered tiger found a loud and assertive voice of protection in Goa earlier this week. Celebrated wildlife film-maker Mike Pandey put the record straight that the wild cat is indeed a resident of the state's forests, something that the forest and environment ministry has been consistently denying.
Down in Goa to attend the ongoing International Film Festival of India, Pandey said he himself has seen one particular tiger in South Goa.
"I have sighted and have been tracking one particular tiger that lives in the forests in South Goa for several years," Pandey, who has won several international awards for documentary films on green issues, told journalists at an interaction at the film fest.
Pandey said he has followed the pugmarks of the tiger for the last ten years and asserted that it was a resident in south Goa and not one of those that keep coming in and out from forests of the neighbouring states..
"It (Goa's Western ghat forests) provides the wild cat conducive conditions for protecting the young," he said.
Pandey made his comments the same week Goa Streets ran a cover story on the Goan tiger, outlining how the mighty beast has made an indelible mark on the state's landscape and lore.