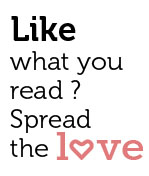 Share
Check out these incredibly unique structures, reflecting some of the most creative – or at least craziest – architecture on the planet.
Longaberger Headquarters – Dresden,prostate Ohio (USA)
Also known as the Basket House, capsule this is the headquarters of the basket-making company Longaberger. The seven-story building is 180,000 square feet, and the basket handles weigh around 150 tonnes and can be heated during cold weather to avoid damage from ice.
Piano House – Anhui Province, China
Located in the An Hui province of China, the Piano House displays city plans and development projects to showcase a newly created district in the area. The transparent violin houses the escalators and staircases for the main piano building. Locals have dubbed it "the most romantic building in China."
Antilla – Mumbai, India
If you've ever been to Mumbai and driven past Antilla, the home of Indian billionaire Mukesh Ambani, you know there is something truly extraordinary, if also unsettling, about this structure. Extraordinary because it's reported to be the most expensive home in the world. Unsettling because of its owner's decision to build a skyscraper as a private home in one of the world's poorest nations.
Crooked House – Sopot, Poland
Called Krzywy Domek in Polish, this 4,000-square-meter structure is part of a shopping centre and was inspired by fairytale illustrations. This is what it looks like when you transform fairy tales into real life.
Heydar Aliyev Cultural Center — Baku, Azerbaijan
This 619,000-square-foot complex in Baku, Azerbaijan, named after a former leader of the country, reflects some incredibly unusual architecture,  with a flowing style that steers clear of sharp angles. It was designed by Iraqi-British architect Zaha Hadid.
Kansas City Library – Kansas City, Missouri (USA)
The uniqueness of the Kansas City Library's 'Community Bookshelf', with the spines of 22 books favoured by the people of Kansas City, speaks for itself. Each spine is 25 feet by 9 feet, and is made of signboard mylar.
National Centre for the Performing Arts – Beijing, China
It's been described as 'The Giant Egg'. Designed by French architect Paul Andreu, it's an ellipsoid dome of titanium that can seat nearly 5,500 people. A grand building for a grand city.
Lotus Temple – New Delhi, India
The Lotus Temple, a Bahai house of worship, has become a top tourist attraction in the Indian capital. Shaped life a flower, it's one of 7 major Bahai temples around the world and the most important one in India.
Solar Ark – Anpachi, Japan
This solar power plant in the geographical centre of Japan also houses a museum of solar energy, promoting this green, clean energy source to the people of Japan and the world. The extraordinary building can be seen from the JR Tikaido bullet train.
Hallgrímskirkja – Reykjavik, Iceland
It's a Lutheran church named after the 17th century Icelandic poet and clergyman Hallgrimur  Petursson. It took 38 years to build, with construction work starting in 1945, and is said to have been designed to resemble Iceland's basalt lava flows.