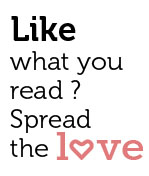 Share
The Fight Heats Up Between Taxis and Rent-A-Cars
For the moment, cure forget all the sob stories you are hearing around you about the plight of the taxi drivers or that of the rent-a-car owners.
It all boils down to cold, hard, free market economics—whoever offers the best service for the cheapest price wins the game.
For now, the triumphant are the new rent-a-car owners entering the market at a lower price point. The problem is that the vast majority are operating illegally, and licensed taxi drivers say the newcomers are destroying their business.
The cab drivers, faced with losing their livelihoods, are staging loud protests to shut down the unlicensed car rentals. The rental outfits, for their part, are making equally loud noises to demand their services be legalised in the interest of free markets and fairness to consumers.
The government to date has refrained from taking sides, though a decision is expected soon.
Exacerbating the fight, of course, is the shrinking pie of Goan tourism. With fewer and fewer high-paying tourists coming to the state, drivers are struggling to find enough business even without the arrival of new players.
Taxi owners in Goa have enjoyed a long-standing monopoly on moving tourists from place to place. But now they are threatened by these new rent-a-car or rent-a-bike operators, as well as tour operators who move their groups about in large buses, referred to as coaches.
The tourist taxi operators are lobbying the government to change the rules of the game in their favour.
But history has taught us that rules of the free market point to only one direction—you either adapt or perish. Whether it is large corporations or taxi drivers, the outcome is the same.
Let us paint a market picture for you. Goa has more than 8,000 registered tourist taxis all of whom depend on getting customers, mostly tourists, to be ferried from one point to another. They charge a minimum of Rs 200 per trip, that is up to five kilometres.
A four-seater tourist taxi for half a day (four hours) and a maximum of 50 kms will cost you Rs 900. Eight hours and 100 kms will cost you Rs 1750 with additional charges for additional kilometres and hours.
The rates are higher for a seven-seater taxi—Rs 1400 for four hours and Rs 2700 for eight hours.
Point to point rates without return fare are Rs 500 for the first five kilometres, 700 for ten kms and 900 for 20 kms. Each kilometre above the slabs is Rs 46 extra.
Luxury taxis come at a much higher price starting at Rs 5000.
By contrast, for Rs 900 one gets a small five-seater car for a whole 24 hours. A tourist can take the car (within Goa) wherever he or she wishes, at whatever time they wish. A seven-seater Innova can cost you Rs 1500 for 24 hours and an open top jeep a cool Rs 2500, especially during peak season.
What you don't get is a driver to take you along, which of course could be a problem for those who don't know Goa's roads very well. Still, today's smart phones are equipped with GPS devices that these days actually work in Goa. And remember, the driver is always around you, depriving you and your fellow holidayers of personal space, which is often preferred by younger groups of tourists, couples, families, etc.
Bolstered by cheaper prices and more flexibility, rent-a-car operators are having a field day along the coastal belt of the state, giving taxi operators genuine reasons to fear that their market share will dwindle.
Except for one problem—none of them have permissions for giving cars on rent.
In all these years the government has given permission to only one operator—one Pushkar Fernandes from Margao—to run the rent-a-car business. He has around 200 registered vehicles. The rest of the players rent out private vehicles which they have bought.
Their argument is simple — "We are already part of the ecosystem, all the government needs to do is grant us the permissions, which we are legally entitled to and everyone will be happy. We are not asking that any Tom, Dick or Harry be given permission. At least let those who are existing operators be given permission and let there be a stop on issuing permissions in order that the market does not get flooded with such operators," said Ramadas Palkar, the president of their association.
The taxi drivers have a counter position—they want the government to shut the rentals down permanently, because they are illegal.
Taxi operators admit this is an issue of market share, without specifically saying so.
"We are only worried about the fate of the taxi drivers. Even in the existing situation, a taxi driver gets a customer once every four days. We who are on the Calangute-Candolim belt can manage to hold out during the lean season, but those in other less frequented beaches are at their wits end on how to pay back their loans," said Vinayak Nanoskar, the secretary of the North Goa Tourist Taxi Owners Association.
He admitted that part of the problem was that there were too many tourist taxis, and that a stop would have to be put somewhere. "What else will the unemployed youth of the state do? This is the easiest business to get into. All you need a Rs 50,000 down payment and you can get yourself a car on loan and then you spend the rest of your years trying to pay back your loan while also saving something for your family," he said.
Both the associations have separately approached the government and the Chief Minister to lobby for their respective demands. Both have also held their respective marches in the capital city to highlight their causes.
The chief minister has promised that he would take a decision on granting permissions for rentals after the current assembly session.
If permissions don't come through, it will be yet another year of illegal operation for car rentals—an opportunity for officers, both police and transport, to make a quick buck while turning a blind eye to the illegalities, and a negative experience for the odd unfortunate group of tourists who finds themselves offloaded from a rented car onto the street by an honest cop just following the rules.
"In such a situation will this tourist return to Goa the next time?" Palkar asks.