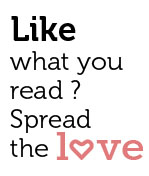 Share
Healing yourself via Travel, Nature and the Arts
The poet W.H.Auden's father once told him, "Healing is not a science, but the intuitive art of wooing nature." TATVA, Goa's latest wellness centre, goes a step beyond this. Here, mental healing is achieved through an integrated approach of therapy, nature and the arts.
TATVA is a unique emotional wellness project that has recently established its base in Goa. The project's aim is to simply spread a better understanding of the importance of our thoughts, feelings and how we relate to the world around us. They offer services including residencies, day programs, home-based therapy and online counselling.
Kripi Malviya is the co-founder and creator of TATVA. She is an Indian psychologist, counsellor, international trainer and poet; who has worked in India and other South and South East Asian countries with local and international mental health professionals. She is supported by David Stanton, who is TATVA's co-founder and consultant. He is a UK national and has worked in mental health and emotional wellness for over thirty years; helping establish projects in Europe, Africa and Asia.
"We feel that mental health effects us all," says Kripi. "How we think and feel and view our world directly affects how we live our lives. We want to decrease the stigma and shame associated with mental health. It is not just for those experiencing problems; it is necessary for a healthy and productive life for us all. Emotional literacy is often hard for many, as we're just expected to just get on with life; so we wanted to create a forum for those that wish to be heard, coupled with professional support."
TATVA also facilitates mental health workshops and training. They promote art events by local and international artists and groups to promote self-reflection and to stimulate discourse. TATVA's center is situated in a picturesque and tranquil area of North Goa.
Kripi and David's concept is unique as they also mix travel with therapy; so they welcome guests from India and any country worldwide, to not only explore themselves but also the beauty and vibrancy of Goa and all that it has to offer. They stress the importance of collaborating with other health care and wellness service providers and artists in Goa.
TATVA was born out of the appreciation of self awareness. They aim to cultivate a sense of curiosity about ourselves and the world, in the age of distractions and 'quick fixes'. Their therapy poses questions like: 'How do we bring a sense of calm into our living spaces and inner spaces?' 'How can we be more present and engaged in our relationships?' 'How can we find meaning, direction and purpose to enable a fulfilling existence?'
It is an open and inclusive practice and they work with the entire spectrum of human experiences by exploring different avenues of self development and healing. Whilst some of their clients have specific struggles with anxiety, personal relationships, stress management, depression, loneliness and isolation, dependencies, life transitions and crises, they also welcome those without a 'diagnosis' who are simply interested in furthering their self understanding.
Co-founder Kripi says "TATVA emphasises the autonomy and choice of its clients in its therapeutic services. Although we do have structured programmes, we are very aware that allowing clients to have a voice in expressing their needs is an integral and important component of healing and change."
David stresses the importance of the therapeutic relationship. "It is central to our work at TATVA. Building on the ideology of nature and wilderness therapies, we create individually and group tailored programs for our clients to go into natural spaces like waterfalls, rivers, nature trails and seasides with us: in the process we talk, work together and trouble shoot for an enriching experience."
Literature, poetry, theatre and music are blended with psychotherapy; this offers a unique opportunity for dialogue, increased understanding and charged discussions about how clients relate to themselves, other people and the world. "These experiences can then be processed with professional supervision by qualified therapists," says David.
"It is important to note that TATVA is not a medically based practice," he adds, "so we are not prescriptive. However, we adhere to confidentiality and protect the privacy of our clients. We encourage the discussion and exploration of ideas, opinions and beliefs without judgment; with the aim of all of us having a better understanding of ourselves and our existence."
The art of healing through art and nature is indeed an intuitive facet of mankind. TATVA takes this to a higher plane in idyllic Goa.
For more information, visit
Kripi Malviya
David Stanton