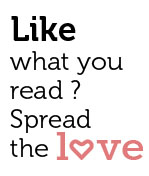 Share
Goa has often received awards for being the best state in India in terms of development indices and quality of living. Thousands of tourists from all over the world come to enjoy its beauty and rich culture. So it comes as a shock to know that there are some families deep in the hinterland who are often cut off from civilization for days and weeks, order during which they have to survive like modern day Robinson Crusoes.
Manohar Vaze, pharm 60, and his wife live in the tiny village of Ambeli, 18 km from Valpoi, Sattari in north Goa. When the monsoons are in full spate, a rivulet flanking the Vaze's house gets flooded, washing out a timber bridge and effectively cutting off the Vazes from their own village and the rest of Goa.
 "Since the last four generations we are forced to live in a condition where we are separated from the rest of the world for some days and if the rains are very heavy we are cut off for over a week. We are without electric power for days at a stretch," says Manohar. His family loses contact with other village houses and they have no choice but to wait for the flooding torrents to recede, to allow them to contact fellow villagers again.
If you are a stranger, there's a good chance you will not find the road leading to Ambeli village, as there is no signboard directing you to this place. If you are lucky you might just find a person on this deserted Valpoi-Mollem road to act as a guide.
This picturesque Ambeli village lies below a hillock and gets heavy rainfall during the monsoon. Along with the green pastures it also provides rare sights of wildlife including bison, deer, wild boar and even a rare tiger. The nearest provision store and bus stop are about 5 to 8 km from Vaze's house. The nearest village, Khetode, is 6 km from Ambeli and the nearest primary health centre is at Valpoi, 18 km away.
There are about 15 families in the area but the worst affected is the Vaze family.
"We have to stock up on supplies needed for the family during the monsoon as we don't know when there might be heavy rainfall in the area," says Vaze.
The family keeps a stock of food that will keep them going for at least eight days. Every year they erect a small temporary bridge over the rivulet that passes about 200 metres from their house. If there is very heavy rainfall, their house too runs the risk of being flooded.
"We cut down some betel nut trees and make a temporary structure so that we can cross the rivulet, but during heavy rainfall it gets washed away and all our effort goes to waste," explains Vaze.
His only son, 21-year-old Mahendra, who is studying in Pune, is home on vacation. He narrates the tales of his childhood when he had to walk to the nearest bus stop and take a bus to the Hanuman Vidyalaya school at Valpoi. At the peak of the monsoon he would often get a forced holiday.
"When I was in school I used to miss not only the classes but I also remember missing my exams as there was no way to cross this rivulet," recalls Mahendra, adding that among the dangers if one tried to cross are hidden snakes and even crocodiles.
 "What we need is a permanent bridge," says his father. "Most of the formalities including the inspection of the area have been already done by the government officials but we don't know what is hindering its progress."
 "We just hope that the next generations don't have to face the same hardship that we are facing just because of the unavailability of a bridge," says Mahendra, not sounding too optimistic.
The Vazes have had a phone connection only for the past year, and there is no mobile phone connectivity here.
According to local sources, the government has approved the road and a small bridge up to the Vazes' house. This tiny family is still waiting for the work to begin and hoping that the long awaited bridge stands tall by the next monsoon.
It is said that a state is only as strong as its weakest citizen. Hopefully the authorities get their act together quickly to reassure the hardworking Manohar Vaze and his family that they will always be close to the rest of Goa.
.
.
.