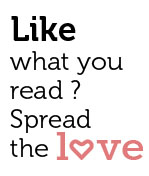 Share
A Rising Star in Women's Football
Who Said Football's Just For Boys?
'Football is a man's game!'Whoever said that hasn't met Tapaswini Varshneya. This rising star has proved that a girl can do anything she wants if she has enough passion and focus for the game. The Football Faktory, and a football training institute based in Delhi and with centres in Goa and other parts of India, helped Tapaswini bag a 100 percent academic scholarship at Ellesmere School, UK. This is a full two-year scholarship and she's also getting a chance to set up a girls' soccer team there. Tapaswini, just 16 years old, hails from Bangalore, where she trained with Football Faktory. The Faktory's Goa training centre is at Don Bosco Oratory, Panjim.
Tapaswini went through various tests and interviews conducted by ASIS (Anglo Schools International Services), with whom The Football Faktory has a partnership, and she eventually made it through the journey of her dreams.
"I never expected to get 100 percent in the exam and I was very happy and excited when I won the scholarship. I thank Football Faktory for the opportunity they have given me," says the young footballer.
She was introduced to the game by her cousin Shanatan at an early age, but it was when her younger brother Soham joined Football Faktory that she decided that playing football was also her passion. Besides football, she also has keen interest in acting, dancing and debating. She has kept other options open for her career in the performing arts and in social work. This is one really talented girl, with a lot of potential. Her all-time favourite players are Lionel Messi and Eden Hazard. She is also eager to someday enter an international football club.
Juggling studies and sports was not really a difficult task for her. She says, "I would devote two to three hours for studies per day and then play football.  Time management is most important and I have followed it. " Though she started as a defender, she is a very good mid-fielder and a striker. There are skills required in every game, but Tapaswini believes that speed and stamina are most essential for a football player.
Nowadays parents want their children to get a degree and go for a mainstream career. But Tapaswini's parents have supported and encouraged her in every decision and are very proud of her. They don't mind if she wants to take up football as a professional career. "Parents only want their children to get a good percentage in their academics. They must encourage their children to play sports. Playing sports provides an overall development for a child and refreshes in times of academic stress," says Mark Seagraves, co-founder of The Football Faktory. He appreciates Tapaswini's triumphs, and hopes that she goes quite far in this sport. "In this fast developing world, career paths are also widening," he asserts. "One can be a good professional football player and earn well for a sustainable living."
The main goal of Football Faktory is to establish a grassroots soccer institute where children can learn to play football from qualified professional football coaches. "Technically, playing football is not great at this moment in India, compared to cricket," says Mark. But Goans are very enthusiastic about football and with this craze there are many children wanting to learn the game. He wants India to be represented in football on the world stage, in Europe and other countries, and also to produce a player of World Cup standard, he adds. For this, young players need dedication, focus, stamina and passion for the sport.
Tapaswini's  final advice for upcoming football players is—"Love the game, give your hundred per cent. Build up your speed and stamina and you will definitely shine in the field." And to those who don't like playing, she insists that they watch the game and give it a try some day. No naysayer can stop a gutsy lady who loves the beautiful game.