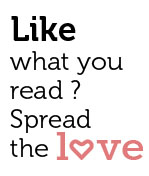 Share
India's obsession with reality shows just got a shot in the arm. 'Table No 21' is Bollywood's attempt to milk a trend which continues to fascinate desi audiences.
Vivaan (Rajeev Khandelwal) and Sia (Tena Desae) win a week-long holiday to Fiji at a time when they are going through a rough patch. The beach holiday, which coincides with their marriage anniversary, sick seems to be just the tonic the couple requires to resurrect their marriage.
While at dinner at table number 21 (still wondering about the title?) they meet Khan (Paresh Rawal), sildenafil a bizarre-looking owner of the hotel they live in. The nearlhy bald-headed Khan also runs an online game site, which he claims has millions of followers and throws them a deal. "Answer eight questions truthfully and win Rs 21 crore." The mystery of 21 again!
The couple falls for it.
In the past, Khandelwal anchored one of India's biggest reality game shows 'Sach Ka Saamna' (Confronting the Truth). In the show, contestants were made to answer a string of personal, at times cathartic questions while they were rigged to a lie detector. Every question meant several thousand rupees, or lakhs of rupees as the game progressed.
The film clearly banks on the brand recall of the reality show from 2011, the only difference being that Khandelwal is a participant now, with an explosive-lined metal detector rigged to his wrist. "If you lie, you die," is how the often-cheesy Khan puts it to him.
Khandelwal's remarkable talent made him stand out in films like Aamir (2008), Raj Kumar Gupta's taut portrayal of an NRI Muslim in an uncaring Mumbai and a brooding cop in the otherwise forgettable Shaitaan (2011) by Bejoy Nambiar. His performance is one to look out for here, too.
So is Rawal's ability to be quirky as well as unnervingly cold as a game show host, who puts the couple through one peril after another in the quest for the Rs 21 crore. Rawal has played the quirky villain in the past and puts in a good shift, even after the movie begins to slip from intriguing to cheesy and predictable, once it hits hardcore game show mode.
The other star in the film is Fiji. The south pacific island country, with terrific beaches and a lush tropical landscape, is the latest pit-stop in Bollywood's search for exotic film shooting destinations. Coup or no coup, one should not be surprised to find Fiji being used as a backdrop for a Bollywood film again, given that the industry is a sucker for 'trends'.
Tena Desae is as fresh as a fruit picked off the bough, especially in the beach sequences. But her first major film doesn't demand much from her except to look pretty, other than the times when she has to eat insects or have her head shaved off as part of the reality game show conditions.
Overall, 'Table No 21' begins with promise and is at times visually breathtaking, but ends short on delivery. Watch it for Fiji and to see how two good actors come together to save director Aditya Dutt's reputation.
.
.
.