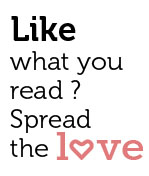 Share
Tired of the same old beach shack vibe? If you care for a touch of class in a relaxed lounge-like ambience that would not be out of place in some of the world's sassiest beaches, you haven't got far to look. Go uber chic with La Brise in Candolim, north Goa.
This gorgeous beach bar lounge, which was recently launched, is set to host the after parties for the popular Vh1 Supersonic electronic dance music festival from December 27-30, 2014. Following a sensational day on the sands of Candolim beach, get hit with a refreshing shot of international ambience, outstanding food and rejuvenating drinks at La Brise.
Take in a Champagne sunset or get heady under the twinkling stars as you let go of the tiredness of the day while sipping fine wine or stunning cocktails. Let our chefs tantalise you with exquisite cuisine from around the world – from spicy Texas hot wings, buttery fish with garden vegetables, Spanish tapas, Cuban roasted sandwiches, cheesy nachos with olives and jalapenos, chicken tikka masala and so much more.
Take the chance to get up close with Vh1 Supersonic celebrities as La Brise gives you more than you bargained for at the event After Parties. Kick back and relax, relive the perfect Supersonic day and get ready for the next. Spacious, sublime, superlative; La Brise promises you all this and more, in the most stylish beach bar and lounge Goa has seen yet.
Who's spinning the music? Vh1 Supersonic, who else?! Enjoy the sexy vibe of India's world-class music festival with the unrivalled hospitality of management who know how to treat you like you deserve to be.
And a barely a week on from now, get set to rock your New Year with the Ultimate New Year's Eve Beach Party as internationally acclaimed DJs Albin Myers and Engine Earz Experiment shift gears to another level.
La Brise is the most stylish address in town for you to have the experience of your lifetime. Shoot the breeze as you make memories you will never forget.
Go Supersonic at La Brise!
For more information, please contact Sinead McManus on 9860873300