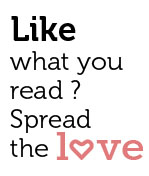 Share
"Fashion is a very personal and unique, trends don't last but style is forever."
In these modern times everyone is trying to find a way to express themselves whether it be through social media or their clothes. A young spunky woman is making waves in the Goa fashion industry with her boho-chic style and giving everyone an opportunity to express themselves no matter what size they are.
SunietaNarayana, grew up in Bangalore and studied Environmental Engineering in college with a master's degree in Environmental law but soon realized that this wasn't the path she wanted to follow, even though she has a passion for it. Since she was a little girl she always knew she wanted to design in some form or another. So Sunieta decided to combine her two interests and started designing upcycled boots from tribal fabrics, this finally led to a shift in career choice and Fashion.

Self-proclaimed hippy and world traveler Sunieta draws inspiration from everywhere, whether it be nature, people she meets, films, music or just her journey. "I love going hunting for ancient textiles and handicrafts, meeting craftsmen from remote villages and learning from them. My inspiration is all about taking something totally traditional and putting it into current context to make it relevant and practical to wear in our everyday cosmopolitan life!" says Sunieta. She often traveled from Bangalore to Goa for the markets and to supply to boutiques and soon fell in love with the place and made it her home in 2010.
Her label, SunietaNarayana overall reflects her attitude to life, laidback but classy, carefree but grounded approach towards fashion. Her extensive collection of fabrics from all around India of cottons, georgettes, knit, chiffons, tribal swatches and much more intertwined with design sensibilities make her creations accessible to everyone. She may keep her finger on the pulse of trends but this really doesn't affect what she designs. Her favorite designer, especially in India is Gaurav Gupta for his sarees but among the international design scene is Alberta Ferretti. "I just love her twisting, tucking and draping techniques" says Sunieta.
Her previous collections have comprised of Spring & Summer resort wear to her easy to wear Greek inspired collection. Her latest collection is inspired from her passion for the environment – SunietaNarayana Eco Line! This line focuses on all the goodness of organic fabrics and are fitted and structured designs as opposed to the usual perception of eco designs being loose and flary! This Eco Collection appeals to a younger age group as it does to the aware and eco-conscious women!
When Sunieta was asked for her take on style she said "Style for me is nothing but your expression of your true self. It's about knowing who you are and owning it! Night and Day! Effortlessly!"

Apart from apparels this young designer also has her line of accessories and shoes. One of her lines called "The Naked Chappals" was inspired from her love for ancient anklets and toe rings! While the "Eco-Naked Chappals" line was designed taking into considering her experience with nature while soaking in all the sights and aromas of flowers up on the hills of Goa. Upon asking her about her next creation she hinted out the hand of monsoon behind its inspiration.
Other than just designing collections for her label,Sunieta has gone a step further to help her customers with their wardrobe styling. She recommends that one starts building a capsule wardrobe that reflects who the person is and what fits in with their present lifestyle needs. ". It's always important to start with the basics and then build on it, like investing in right lingerie for you! It makes a world of difference to your style and self-image when you get this right! Once we have the basics covered, I then love to share styling tips to suit your specific body type, career, age, occasion etc… to bring out the best version of YOU every day!"
In her spare time, SunietaNarayana takes to tarot card reading which one can experience with an appointment! Multi-talented is the best way to describe this young designer.
Note: The corner is a regular space where businesses, entrepreneurs and all others with noteworthy projects can 'strut their stuff