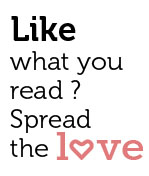 Share
The elusive state of happiness
Kornelia Santoro's new book Cooking for Happiness shows how to influence mood with food
"We all want to be happy – but it is impossible to make feelings last forever. That's why we need to harvest moments of happiness whenever we can. There is nothing wrong with feeling bliss when a chocolate truffle is melting in your mouth." Kornelia Santoro, click well-known Goan by choice and award-winning author of cookbooks, malady knows what she is speaking about. In her new book Cooking for Happiness, generic published by HarperCollins India, she reveals her long struggle with overcoming eating disorders and how she finally found a balanced relationship with food.
"I believe that food can be a gate to heaven or a way to hell. All depends on you: How you deal with food and what you allow into your body." This belief has led the German writer to explore the human relationship with food in a profound way. "I have struggled with starving myself and binge eating for decades. But only when I sank into a deep depression during pre-menopause I started to research the impact of food on mood seriously," says the author who has won two Gourmand World Cookbook Awards for her previous cookbooks.
Finally: The decision to be happy
What really pushed Kornelia Santoro to write her new cookbook was a pivotal moment: "You might call it an epiphany. My doctor had prescribed anti-depressants and they worked immediately. It seemed like a massive weight had lifted from my shoulders and I thought that you should be able to achieve this also by food. Then it hit me: I had never decided to be happy. I just expected happiness to drop into my lap." The adventurous author, who met her husband while travelling on an Enfield Bullet through India, trusts in key decisions. "When I was 18 years old, I decided on a beach at the French Riviera that I would never give in to fear, that I would never let anxiety hinder me to live my dreams."
This adventurous nature led Kornelia Santoro to settle with her husband and son in Goa. For more than two decades the family has lived in the country. "Many people think we live a dream: We have a nice house and we enjoy sunshine all year round." Although she was happy being a housewife and mother and writing about food, she struggled with depression. Then she decided to take responsibility for her feelings.
Feelings are bio-electrical impulses that come and go
"I thought that it should be possible to overcome depression with food because it has such a strong impact on our life. At the same time I had the idea to write a book about cooking for happiness. I thought this would be quite straightforward but it was not." During her three year long research for the book, Kornelia Santoro discovered that scientists still have a lot to discover when it comes to the way our brain works.
"But I have learnt a lot about neurotransmitters and their impact on our feelings. I describe them in my book in a way everybody can understand. Neurotransmitters connect our nerve cells and transport impulses that we experience as feelings. These bio-electrical impulses come and go – that's why feelings never last." However, the author states that a well-nourished brain with adequate levels of neurotransmitters makes us feel better and lets us bounce back from lows easily. The first part of Cooking for Happiness delivers recipes that aim to replenish neurotransmitter-levels in the brain.
Comfort food: Eat healthy and indulge!
The second part of the book is dedicated to comfort food. "When you nourish your brain well, you can also indulge once in a while. There is nothing wrong with enjoying yourself through food – on the contrary. Food can be a shortcut to a glimpse of heaven, to moments of bliss for everybody." Recipes in this part of the book deal with chocolate, bacon and crispy fried potatoes and deliver such favourites as lasagne, cheesecake and profiteroles. "Most of the recipes are easy to prepare, only some require a bit of technique like the choux pastry for profiteroles. I give as many helpful tips as possible. For expample, I also describe how to save a split chocolate ganache."
The book will be launched on Friday, 9th of September, at 6.30 pm at Sunaparanta in Panjim. At the book launch Aakritee Bhandari Sinh, owner of A Reverie, and Odette Mascarenhas, ultimate foodie of Goa, will talk with Kornelia Santoro about their relationship with food. Debasri Rakshit, editor at HarperCollins, will present the book.