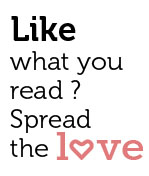 Share
With Pettul Dance Event
If there was ever any doubt that Konkani culture can be as flamboyant as any other language in the world, the Pettul event hosted by Goa's premier Konkani body Konkani Bhasha Mandal put all such doubts to rest. At this annual event that took place last Sunday at Margao's Ravindra Bhavan, the third CD of Shanni Masti (children's songs), three new CDs of children's rhymes, two books of children's rhymes and 20 books of children's stories were released amidst well choreographed dances by schoolchildren.
These new discs of Konkani songs for children contain tracks sung by over 150 school going children from all over Goa, supported by noted lyricists like Nayana Adarkar, Saiesh Palondikar, Prasad Lolayekar, Umesh Sardesai and Ratnamala Diukar. The music was arranged and recorded by Siddhanath Buyao at his studio in Margao.
The team of young and avid aficionados of Goa's state language at Konkani Bhasha Mandal have taken on a markedly different stance on the various controversies around Konkani language and the medium of instruction. Chetan Acharya, the charismatic president of KBM minces no words in opposing those who would divide the people of Goa along communal lines in the name of language issues. "We are focusing on creating a large body of Konkani literature and music for the children of Goa, so that they choose to study in Konkani willingly," says Chetan.
The smoothly choreographed dances and spectacular costumes had the audience enthralled for two hours, with the book and music launches interspersed between the performances. The dances were performed by the students of six educational institutes – including English medium schools – choreographed by expert dance teachers. The performing students came from Sarvodaya School in Curchorem, Gurukul Academy at Ponda, Vidya Bhuvan Konkani Shala of Margao, Holy Rosary Convent of Nuvem, Manovikas English School at Margao and Nritya Sankul of Margao.
The numerous parents who had accompanied their children were appreciative of KBM giving their children a chance to show their talent. The witty young comperes, and dancers and singers put up an exuberant show, happily smiling and grinning away. The song Udd Re Mora, based on a folk song about peacocks, features traditional rhythms as well as modern beats. It has been composed by Saish Panandiker and was performed for the launch event by the students of Nritya Sankul dance academy of Margao, led by Sachika Almeida. This dance was the most spectacular of the evening, with the dancers looking resplendent in their faux-peacock-feather finery.
The event was dedicated to the memory of Dr Manoharrai Sardesai, an eminent Konkani writer who penned a lot of children's literature. The series of children's books was titled  'Nanu Pustakmall', after the recently departed linguist and Konkani scholar Dr Madhavi Sardesai.
"The children's literature has emerged from a number of writing workshops conducted by NCERT and others and the stories are based on experiences of young children in a context of Goa, fantasy, twists in the tale and cultural celebration stories", said Ratnamala Diukar, a teacher and children's writer. Ratna, as she is affectionately called, has been the driving force behind the children's literature movement at KBM, spending sleepless nights to complete the publication of the books in time for this event.
Last year, KBM had released Shanni Masti 2, as well as a children's quarterly magazine 'Chirput', a book of nursery rhymes for KG 1 titled 'Makulyanchi Kavana', English-Konkani and Konkani-Konkani primers (Chitrabodh) and educational charts (Takate). "We have also translated 50 best titles of children's stories from English and Hindi in Konkani, which will be soon released along with more original story books in Konkani," said writer Anwesha Singbal, an active member of KBM. Shrinivas Dempo and his family trust have lent strong financial support for KBM's books project.
The Petul event was graced by Pune-based educationist Meena Chandavarkar, Yatish Dempo of the Dempo family trust, Sethu director Dr Nandita D'Souza, industrialist Nitin Kunkolienkar, Chairman of Goa Board Dr J R Rebello, Chairman of Sarv Shiksha Abhiyan Anil Powar, trustee and ex-principal of Manovikas Education Society Therese Almeida, Chairman of Sarvodaya Education Society Nandan Kudchadkar, businessman Moulana Ibrahim and other eminent personalities.
It is indeed heartening that while Goa's socio-political scenario is wracked with language conflicts, KBM is gradually moulding Goa's new generation by providing them Konkani music, dance and literature in their growing years.