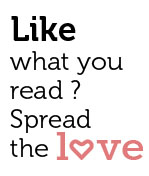 Share
How a recent government decision could transform Goa's nightlife
Goa's famed nightlife could lose some of its shimmer if the state government and the courts stick to their recent decisions to restrict timings of night spots and cut the cord on music.
The Bombay High Court bench at Goa passed an order this week restricting all establishments from playing any kind of loud music beyond 10 pm. Post that, viagra 40mg they are allowed to play music only at 55 decibels till midnight, after which they have to shut down. That's a sound level at par with regular adult conversation – below even unplugged levels.
Last month, the government surprised the state by saying all bars and nightspots should shut down latest by 1 am, except for those in star-category hotels which can stay open till 5 am. Even liquor outlets like wine shops have been told to down shutters by 9 pm. The decision was taken because of a number of factors like late-night crimes, drug peddling, prostitution and drunken driving accidents.
Predictably, the entire tourism industry has raised a hue and cry, with Calangute MLA Michael Lobo, who owns Café Looda in Anjuna Beach and the Baga Deck Lounge and Bar, besides two resorts, being the first to raise his voice against his own government. He said the decision would negatively impact the booming tourism industry in his constituency, which is known as the party hotspot of Goa. "This will finish the nightlife. Why will tourists come to Goa? Our North Goa beach belt is fully dependent on the nightlife. If this continues, there will be a 60% reduction in tourists. The youngsters who come on the weekends to party will stop coming. Tourists have dinner and leave their hotels at 10 pm and go to party at nightclubs and restaurants and they like to sit there and chill out till 4 am," Lobo points out. "In an attempt to crack down on drugs and prostitution, they're now going to shut down all the pubs and discotheques. This will finish them. Like mining, tourism will also become dead. This is not a healthy decision."
He also said the decision would have an adverse effect on the employment scenario as the people, mostly Goans, who are now employed by the pubs, restaurants and nightclubs during the late-night shift will be rendered unemployed.
A tourism industry stakeholder, requesting anonymity, said Bangalore, too, once had a roaring nightlife and was famous for its pubs. It was even known as India's 'Pub City'. But all that changed when the Karnataka government ordered all pubs to shut down by 11 pm. In one single move, Bangalore's entire nightlife changed and it has never regained that party atmosphere. Which is why the Goa government's decision has caused consternation amongst nightspot owners here. Popular nightspots like Tito's, Mambo's, Hype and SinQ are usually packed with party animals till the wee hours of the morning. All that will change now.
Says Savio Noronha of Tin Tin Café in Vagator, "This will finish off the tourism industry in the coastal belt. It doesn't make sense. They're going to implement a law from Madhya Pradesh here. All owners of restaurants and bars in Anjuna are getting together to fight this. How can we shut down by 10 pm? First came the government notification saying everything must shut down by 1 am, and now the HC order which says loud music must stop by 10 pm."
However, not all nightclub owners are worried, with some even expressing the hope that the notification will bring some kind of order to Goa's famously chaotic nightlife. Nandan Kudchadkar, owner of LPK Waterfront says, "I don't think they're going to completely shut down all places at 1 am; they're trying to target the dance bars and other shady establishments. I don't think genuine, legal places will be affected. I think it's being done to rationalise the nightlife in Goa. If they want to organise it better, then it could be a good thing. They might have criteria like is there enough parking space, is the place in a residential locality, is it close to a hospital. If Goa's tourism industry has to survive, the late-night licences have to continue. There are only two reasons why people come to Goa, you can drink late into the night and you can party on the beach. What other tourist attractions are there? There has to be some reform, no doubt. I feel the government is just trying to regulate the nightlife."
Desmond Oliveira, Vice President of the Entertainment Association of Goa echoes Nandan's views. "The nightlife should not be stopped, but controlled. I feel it's a good thing. These nightclubs are a menace to us, we don't go there; it's only the tourists who go there. So for tourism, they should continue with the late night licences, but with some controls," he says.
Says Michael Lobo, "I request the CM to keep the old timings in the interest of tourism. They should stop people from drinking and driving, which can be done by the RTO or the Traffic Police, but why shut down the nightlife?"