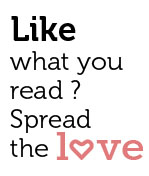 Share
By the People and For the People
Perched on the green and leafy Altinho Hill in Panjim, view Sunaparanta-Goa Centre for the Arts is exactly what our name states – a hub for creativity, view a place where both contemporary and traditional art is made accessible to the Goan public. It is now in its fifth year of operation, presenting high quality, thought-provoking art experiences in an environment that is welcoming, informative and engaging.
The Centre's creative programme includes gallery exhibitions, education and activity classes, interactive workshops, book readings and other public events. We are currently developing an education and outreach service to help grow the audience for art in Goa and encourage greater understanding of the importance of art, artists, culture and creativity.
Throughout the year the gallery presents a diverse and exciting range of works from Goa – based, national and international artists. We also develop and curate our own shows such as this year's annual show, 'Look At This Land,' originating out of the Printmakers' Camp held at the Centre in October 2012. We promote occasional one-off projects such as the inspiring Prison Art exhibition 'Things We Lost in the Fire,' in November 2012.
A recent addition to our programme are the Art Salons, a series of informal conversations between author Siddharth Sanghvi and special guests, that offer a range of fascinating insights into the creative process of some of today's outstanding artists, writers, filmmakers and actors. Beginning in November 2012, we met the sculptor, Sudarshan Shetty and Irish author, Anne Enright, followed by Sooni Taraporevala and Jaya Bachchan in January and February of this year. We hope to have more of these illuminating evenings with Mr Sanghvi in the future.
.
Paricipants at the Human Sculpture Arts Skills Mela 
Our first Mentoring Programme for emerging Goan artists is currently underway with three artists, Kedar Dhondu, Ramdas Gadekar and Vitesh Naik being sponsored by Sunaparanta to promote and develop their studio and gallery practice under the watchful eye of Mumbai-based curator, Kanchi Mehta. This is an exciting new opportunity for the visual art community of Goa and we will be watching their progress with great interest.
A number of regular classes and programmes are conducted on an annual basis, such as the 'Mango Tree Visual Art Classes for Children', our 'Film for Thought Wednesday' film club, and 'From the Page to the Stage Children's' Theatre Club'. Open sessions in our pottery and ceramic studio are available all year round. We conduct interactive adult arts and crafts workshops and Master Classes and for arts practitioners in all fields. A series of Professional Practice Seminars is planned for 2013. We are developing programmes in Creative Arts Skills Training for people from all occupational backgrounds to experience how the arts can enliven and enrich their lives. From the 15th to the 17th February we conducted Goa's first Arts Skills Mela, attended by over 60 people, who took part in a series of interactive workshops to learn about using the arts for personal and professional growth. It has been an outstanding success and one that we have already been requested to repeat. The Centre buzzed with activity from the morning to the evening and everywhere were excited, happy people all taking about what they had made, done, tried and achieved. The final "Human Sculpture" that existed in the courtyard cafe for five minutes was a final expression of the excitement many of the participants felt about their time in the Mela.
So what does all this creative energy and activity mean to Goa and what do the arts have to offer people in an increasingly complex modern world? The answer is simple. Whether as a viewer or a maker, spending time with art enriches the experience of being human. A good experience with art offers a unique window into our own amazing imaginations and reminds us all of how life can be enhanced by the blend of play and experiment that is inherent in creative work. Sunaparanta seeks to bring more and more people to the realization that art is for everyone. Matching people with the right opportunity to create or experience art is of vital importance. We hope to develop more schools-based Guided Workshops for our core gallery exhibition programme, create community partnerships to deliver quality arts experiences in towns and villages in Goa, and promote professionalism in the practice of art.
.
The Courtyard at Sunaparana.
If the success of the Arts Skills Mela is an indicator of how ready the Goan public is to embrace the role of art in their community, we can safely say that both the future of art and that of Sunaparanta-Goa Centre for the Arts is assured.
Liz Kemp is the Project Director at Sunaparanta-Goa Centre for the Arts
.
.
.