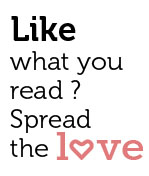 Share
Casa Veronica Rodrigues – 1900
And So Are Her Houses
A Journey of Design
If you had to choose Goa's top USP's (OK, for all you business virgins out there, that stands for Unique Selling Propositions), what would they be? The beach shacks? Its role as India's Party Central? The laid-back vibe?
All of the above, yes, but the list is decidedly incomplete without Indo-Portuguese houses, those architectural gems bequeathed to our lovely state by 451 years of Portuguese rule.  They're not always easy to spot, being hidden away as they often are in difficult-to-reach alleys and shrouded in unkempt vegetation. There is solace here, even as they cry out to be explored.
One way to explore them – and to celebrate them – is through design.
I am a graphic design student from the National Institute of Design, who was given the opportunity to illustrate these marvels of Goa through Beard Design, a passionate design studio in the heart of Porvorim. One of the things that sets Beard apart is that, aside from working for clients from all over the world, they also work for themselves, taking on projects that are close to their hearts.
One such project is 'Houses of Goa,' an illustrated tribute to the state's Indo-Portuguese dwellings, and a fitting tribute to our beautiful state. The idea for doing this had been formulating in their minds for many months. What a privilege it was for me to work on the project!
Since little information on Goa's Indo-Portuguese houses is available online, the houses had to be individually visited and photographed. Most of them are hidden away in non-commercial areas and are engulfed by so many trees, vines and other life forms that's it's often difficult to even see them.
Silva house -1713
The idea of the illustrations was to do away with all the flora (and occasional fauna!) that hides these houses and give people the clarity they won't get to see on the actual ground. We wanted to highlight the facades, the big windows and doors, and the beautiful railing. Once we had photographs and initial sketches of the houses, we started by exploring different illustration styles, ranging from water-color to hand-drawn vectors.
Finally, each house was painstakingly illustrated in a flat vector style with a tremendous amount of detail, from the ornate grills to the intricate ornaments on the walls and windows.
Although illustrations are an artist's perspective on something and I had the freedom to experiment, I felt it was my duty to stay true to the form of these houses, and not go all arty on them. It would take me roughly three to four days to finish one illustration. The style of these artworks has evolved over three months. Each time you develop a style, you need to stick to it and you must update or make changes to the previous artworks, which takes time. I have taken a few liberties and tried to highlight parts of the house that were strikingly beautiful.
Casa Fernandes – 1800
I traveled to Loutolim, Chandor, Chinchini, Quepem and Majorda in the peak monsoon on my scooty, with a camera and an ineffective raincoat and met some amazingly helpful people on the way. Some owners boast about their houses for carrying the name of the family for generations and in some cases the owners have lovingly named the house after their wives. The people of Goa are so kind and cultured, and I felt pressure to do some good work, so as to not disappoint them.
The website went live on 19th December, Goa's 52nd Liberation Day. It's truly been a labour of love for me and for Beard Design. Please do visit www.HousesofGoa.com to see more illustrations of the beautiful Goan Homes. We hope that the people of Goa never let this beautiful tradition of making beautiful homes die out.