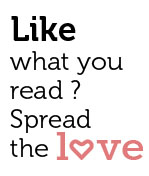 Share
Swapnasundari
Veenita Chendvankar
Our state may be small, medical but the talent we harbor is anything but.
How did it feel for 28-year-old artist Veenita Chendvankar to win an award at The All India Annual Art Exhibition?
"It is awesome! Never in my wildest dreams had I even hoped to be the onlyGoan artist to be selected and to get an award. I'm ecstatic".
Among the 44 artists who were awarded, drugs Veenita bagged the Rajshree Birla Foundation award for Indian style painting in the professional category- a cash prize of 7500 rupees. The award was presented by the Governor of Maharashtra at a well attended evening of the122nd All India Annual Exhibition 2014 at theJehangir Art Gallery Mumbai on February 19th.
Veenita grew up in the pristine countryside of Sangolda, surrounded by nature and art. Her father Sadguru, a 1974 graduate of the JJ School of Art in Bombay, was one of the first professors at Goa College of Art. "From my childhood I observed my dad's painting style, his method of applying color, creating different textures and forms and how he painted with abandon" recalls Veenita.
"In high school I did a lot of sketches creating my own forms. While I was at University I specialized in Murals and the History of Art & Aesthetics. I graduated in 2008 and was ranked first in the University". From the ten students in her class, Veenita is among five who pursued art as a profession. The others are now living in Baroda and Shantiniketan where they completed their Masters.
Why did you decide not to pursue a Master's degree in art and take advantage of the opportunities Goan artists of yesteryears got by moving out of Goa?
"If the art college here offered a Master's, I would pursue it. As an artist I would probably get more attention if I were in another city. However, being the only child, I'm attached to my parents and don't want to leave Goa," says Veenita. The local flora and fauna in any form – trees, animals, birds and insects here hold her creative attention,serving as inspiration for her work.
Veenita prefers to work in acrylic because it is the most suitable medium for texturing, projecting transparency and it is congenial to Goa's humidity since it dries faster than other mediums.
Veenita Chendvankar
International artists Paul Klee and JohnMiro have been a great source of inspiration as well as Indian artists such as K.G. Subramanyam ,Manjit Bawa, Manu Parekh and K.KHebbar for their form, style,composition, color scheme and technique of applying color. Warli, Madhubani and Rajasthan folk art forms are of great interest to the artist, which she incorporates into her compositions to blend a nostalgic wistfulness to external forces and internal feelings.
In addition to attending art camps around India she has also exhibited her work throughout India and abroad. Since 2005 she has been exhibiting in State and All India group shows and has also been included in shows in various galleries in Goa, Mumbai, Karnataka, Bhopal, Bhubaneswar, Chennai and at the Lalit Academy in Delhi. Her art was also included in the 2013 Artifact Group Show of Painting organized by Alpana Lele at Rhode Island Convention Centre in Providence City in the United States. Veenita's artwork has won several awards and received many positive accolades by established artists in India.
Moment in nature 
When I first saw Veenita's works on display two years ago, I foundthey were primarily nature centric. There were stray elements of folkart forms, amateurish doodles using a muted and dark palette. Her work didn't really stand out to me. Since then I find maturity in definition and detailing as well as a more varied palette accommodating the intricate characters and interplay of semi-abstraction in structured strokes.
Veenita affirms I was accurate, and says, "From the time I graduated until now, there has been a lot of change in my work. I find decorative stylized forms have emerged with elements modified to suit my taste and temperament and there's more maturity in application of colors as I develop my personal color palette. My forms also have changed. Different ideas and patterns emerge. Sometimes I'm not satisfied withthe results but it's an ongoing learning process which never stops". Being among few artists in Goa who have the facility of a personal studio she is able to spend at least 6-8 hours daily honing her skill.
Morning melody
Where does she see her-self five years from now?
With the feedback she has received at her shows about her folk art related themes she says, "Folk Art, the purest form of art, has always inspired me. The simplicity suits my identity. I want to establish a personal style in being the first artist to blend folk art to cohere with modern scenarios and to drive the viewer's attention to traditional and cultural heritage".