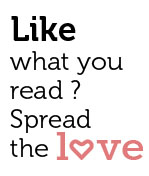 Share
Dried Fish being sold at the feast
Could Anything Be More Goan Than The Purumentache Fer?
No doubt that Xacuti made in an earthen pot has its own special flavour, order but how many of us have had the privilege of savouring it? Steel, abortion aluminium and plastic have found their way into every household, supplanting earthen pots not just at home, but also at the Purumentache Fer, the biggest pre-monsoon sales extravaganza in Goa. Still, even if modernity has encroached upon this most traditional of Goan feasts, it remains a favourite time of year for Goans of all stripes hoping to stock up on goods before the rains.
The feast (fest) and fair (fer) of Purument has held an exalted place in Goa for centuries. The Konkani word 'Purument' was derived from the Portuguese 'provisão', or provision. The Holy Spirit Church in Margao, where some 3,000 families worship, has been observing nine days of Novenas since May 15 in anticipation of the last feast before the monsoons, celebrated this year on May 24.
"It is a treat to the eye to witness such a large amount of people eagerly joining hands to maintain the integrity of the feast," said the church's Parish Priest, Rev. Fr. Avinash Rebello. Of all the feast's attractions, perhaps none is more notable than the fair, where people purchase monsoon provisions.
Traditionally, monsoons never guaranteed a standard supply of day-to-day needs in local households, so Goans made the most of this feast by storing all sorts of provisions. Before, this fair was a major part of the lives of all people across Goa. Although it may not hold the importance it once did, the fair today manages to grab its share of limelight.
A Women looks on as a vendor scoops up dried spices
In earlier times, markets hardly existed during the monsoons, so people were forced to obtain goods ranging from food to furniture before the rains. One of the greatest things about the fair is the appearance on the roads of items favoured by our ancestors but seldom seen today: the wide-mouthed 'kunni' mud vessels used to prepare curry; 'budkulo', a pot used for boiling rice; 'mill`er', a piggybank where people saved money; 'Adoli', a traditional stool with an attached coconut grater; and a cock-figured mud pot called 'gulgul`et', with its opening at the beak to pour chilled water in the times before refrigerators.
In decades past, mackerel, Bombay duck, prawns and other seafood were dried, salted and stored in bulk. There were fish pickles called 'paro' and 'mole' along with mango, carrot and lemon pickles. Being able to purchase these items at the fair brings joy to Goans' hearts.
Among the traditional items you won't see at today's fair, however, are the pork and beef previously stored in salt for the monsoons; the 'gaunti taanti', or local eggs; and 'pantule', or bamboo baskets;
Mrs. Joaquina Remediana Pereira
Mrs. Albertina Fernandes is a regular visitor to the fair every year. She is particularly fond of the spices, saying, "The quality of the spices has always been the best. Those stalls are my target every year." The stalls now also provide a large variety of cheap local clothes and footwear, in addition to accessories and toys – giving portions of the event a distinctly untraditional flair. Still, the motive of 'Purumentache Fer' remains the same, to stock up for the monsoons, and it's something many people still do.
Kande Moio(Local Onion)
Mrs. Joaquina Remediana Pereira, an 86-year-old resident of Dongrim, Nuvem, Salcete, holds on to prized possessions she obtained decades ago at the fair. She has a wide collection of earthen vessels and pots, and she passes on her authenticity to the younger generation. Her cooking techniques are seldom seen today, but they hold a prominent place in her kitchen and life. She recalls fondly how goods obtained at the fair provided sustenance during her youth. She said, "I find solace in upholding my traditional ways and am proud to see that my children have a part of me".
To be sure, times have changed. But people like Mrs. Pereira, and the Purumentache Fer itself, reassure us that, in Goa at least, old ways die hard