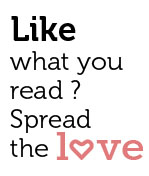 Share
Kudos to DSK Hyosung for introducing such thrilling bikes
DSK Hyosung Aquila 250
The Aquila 250 manages to strike the right chord as far as styling goes. Draped in acres of bling, sick and dressed in white exclusively for India, capsule the Aquila 250 is a macho bling machine that turns heads no matter where you go. The designers have nailed it when it comes to style and comfort. Build quality and fit-finish are good too.
DSK Hyosung GT 250R
'Massive' best describes the Hyosung GT250R, a bike certain to delight those who seek pose value. The faired-in sportsbike commands a presence almost on par with its elder sibling, which lends the GT250R more muscle than usually associated with a 250cc sports bike. Like every good Korean value-for-money product, the GT250R is feature packed, with dual disc brakes in front, inverted front forks, projector headlamps and an LED taillight.
DSK Hyosung GT 650R
One look at the bike and you will know that this certainly is a 'Head Turner'. Full fairing, chunky tires, clip-ons, digital speedo console, everything looks the part. The bike has a handsomely designed front tank, thoughtfully placed grab rails and a very sharp tail unit. The vertically stacked twin head lights provide incredible night visibility. The graphics too are tastefully designed.There is no doubt that the DSK Hyosung GT 650R's styling getsmany admirations and glances from people of every age, gender and class. It's got the intoxicating performance and handles like a dream too.
DSK Hyosung Aquila Pro
The Aquila Pro is a blend of laid back custom cruiser and modern power cruiser design that attracts a lot of attention.It's long, it's low, and has enough chrome to blind onlookers on a sunny afternoon. The sweeping design starts from the fuel tank and flows seamlessly up to the tail-lamp. The chrome air inlets on both sides of the fuel tank ratchet up the muscle quotient. The Aquila Pro is an enjoyable cruiser to ride back home after a long road to trip to your favourite destination.
DSK Hyosung ST7
Classic cruiser style, massive fenders and solid alloy wheels with beautiful detail work define the ST7. A mammoth motorcycle by any standard, the ST7 is a show stopper, with huge chrome-clad forks framing upfront and enormous handlebars reaching back to the rider. The massive Hyosung ST7 looks stylish, with all the right ingredients that cruiser bike buyers aspire for.