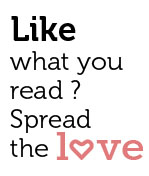 Share
The Zara Chronicles
Anyone for rubber? Not for my Zara, tadalafil says Goa's Fashion and Lifestyle writer Ethel Da Costa who believes the more women speak up for themselves, healing the better it is for the country – and for keeping the male libido in check. It is the monsoons, after all…
Dance, come on, let me see you move… my Zara pumps are all lined up for a torrid brush down. Rigorous, I mean business hence shut-up-and-bear-me stroking of suede against flesh in rhythm to Michael Jackson's ecstatic high pitch falsetto straining my eardrums through the soft lining of my headphones. Dance, Come On softly urges Michael, as I sway to the music of the rain. So what if my high heels are sullied by mud? Contrary to common sense and sage advice that heels are not monsoon friendly, I would rather be dead than wear plastic or rubber on my feet. Not for this girl, no sir. So, Zara will suffer the torturous puddles and potholes I take back home on my treacherous walk from work, braving the sidewalks I silently pray an ode to save me the hairline slip. My pumps will seek deviant ways to embarrass me, of course, at the traffic crossings daring to burst open at the seams and spill my toes onto tar. You know, when they are all checking you out and your shoe goes phat! The price fashion makes you pay with your sole!
So between the last fashion fad and the new flavor of the season, the Modi wave has turned all but our catwalks to saffron. I'm also loving the sensex' new position and thankfully it's not missionary (wink wink). The up-swing has also interestingly got many a woman I know to suddenly speak up for herself, free of all sugar coating, going straight for the jugular and for the balls (oops, sorry… I meant to say 'beard', wink wink). And that's how I believe poor Ness got his nest in a sticky spot with the feisty Zinta. Atta Preity girl. Good for her. When a male buddy attempted a sly put-herdown big-boy play for the something is fishy Wadia, I had to big-mama-style remind him that this country made a huge song and dance about women's rights this elections, so let's not give Ness too much benefit of the doubt. Though I can't for Pete's sake fathom what the ditty television actress now turned politician, Smriti Irani would do for the country's women population brandishing the HRD portfolio… Banish the casting couch, perhaps? Ooops, was that another faux pas? Giggle, giggle…
Margarite Thatcher
In all the years that I have been watching India's iron lady Sonia make a Gandhi out of the reluctant son, I've never caught her feet in heels. Zilch, nada and I can Google till kingdom come. Can't say the same of UK's former iron lady Maggie, who in lipstick an a thatched suits (ooh I love these puns) brought the men of her country to their feet and lasted in power for many years booting them in place (hee hee). Is that why dear Rahul silly grinned himself for the cameras when they lost everything but the undergarments to a humiliating dress down at the vote bank? I like him, winner or not. Hopefully he enjoys a single malt as passionately as he posed for the press ads crossed armed even as he failed to appeal to the women of this country looking for a role model Prime Minister. I mean, come on now. As a woman who likes politics as much as an 18-year-old cured malt straight neat, I couldn't understand why a handsome man like Rahul would adopt that sorry girl mum's-the word stance, when appealing for our votes. Which hot blooded girl likes a crossed armed man who will not engage in conversation, huh? You can't take him home, you can't rumble the stable either. Boring… Cut us hard working single girls some slack, please.
Ness Wadia And Preity Zinta
No wonder Preity decided to take Ness to the laundry. After all, for years men have been doing the dirty linen with talk of their exploits, real or imaginary. If more women stand up for their own space of mind and thoughts, it would perhaps ensure in the years to come that we'd have a woman to lead this country towards its lofty destiny. We are so tired being the wind beneath someone else's wings. We girls can hope. Yes? Like Carla Bruni, the former supermodel, then Mick Jagger's girlfriend, the rock and roll groupie who finally sashayed her way into the presidential boudoir of the French and made no bones about cutting a music album, thank you very much. The girl has sass. She got the French President, like hello!! Who, good man, stood by her and learnt to handle the bold brunette and all her not-so-subtle nuances? Not many men can handle a woman with her own mind, let alone let her be mad, bad and lovable. Not many famous surname wives I know who dare to step out of their husband's shadows, grit their teeth and take it in their stride making their own personalities.
As I flow from Michael to the soul searing voice of Sia singing `Chandelier' into the wee hours of the night, my headphones hold court, my ears are completely numb, I've all but sung a lullaby to my crew of steady, strong, sure footed designer labels who I can count on to hold my frame tall, come rain or heartbreak. Who needs a man, when you have your loyal Louboutin. Invest in them, nurture them, watch them come to your rescue especially when the urge to fling them to get across a point presents itself to you. Opportunity, as they say, does not come twice. Get it?! Rejuvenate your spirit this monsoon. And kiss some frogs. Darn, the prince is long dead. Why wait. The sooner we come to terms, the better for our credit card limits. It is a bitch-eatbitch world. Cheerio darlings… Shoes are just a pedestal. What interests me is the power of the woman who wears them." Christian Louboutin.
Carla Bruni
Ethel Da Costa is a Goa-based, award-winning Fashion, Lifestyle, Music writer-journalist, Radio Head, Creative Entrepreneur, Media and PR Consultant, Fashion Stylist, commentator and columnist of all things political and socially incorrect. She's worked with Femina, The Times of India, Radio Mirchi 98.3FM, the International Film Festival of India, OHerald Publications among others, and is the founder of Think Geek Media Entertainment. She is the author of Eve's Revenge: Stories of Nemesis (2008), with a second sequel in the making Eve's Light: Stories of Passion (2014).
She can be reached at etheldacosta@gmail.com
Website: http://about.me/etheldacosta
Linkedin: http://www.linkedin.com/in/etheldacosta