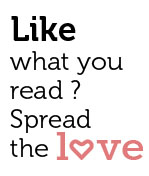 Share
'Mutabilis' by Shireen Mody
'Mutabilis', an exquisite collection of paintings, prints and illustrations, is on until February
Shireen Mody and Saffron Wiehl have titled their new exhibition of paintings, illustrations and print 'Mutabilis' – which in addition to being a gorgeous flower means 'changeable.' This mother-daughter duo value change, believing it's important to move forward instead of resting on laurels.
Their collection, is on display until February at their studio/gallery in Arpora – and it's well worth checking out.
Shireen grew up in Bombay and went to London when she was 19 years old. She worked with an advertising agency for ten years, then started her own commercial studio. "But it was tough in a man's world," she recalls. After two years of strife and struggle, she felt burnt out, and decided to come and live in Goa. That's where her journey as an artist began.
Painting Goa-centric themes, inspired by the play of light and shade around the countryside, Shireen likes to create a series on a particular subject. "Doing a series, you get depth of your subject as you proceed," she affirms. Initially working on paper in pen, ink and watercolours, in 1983 she participated in a group show at Hotel Fidalgo. In 1985 she changed to canvas, and found it fascinating to paint in acrylic, a versatile and quick drying medium. From 2005 to 2012, her series focused on the bull on the streets of Goa,bazaar scenes and beachscapes. In this exhibition, she has painted flowers for the first time.
Studying the series on flowers by the great American artist Georgia O'Keeffe (1887- 1986) led her to paint the Hibiscus flower known in Goa as the September flower. Among the high-bred hibiscus bushes she has cultivated, one blooming outside her studio drew her attention. The bloom starts out white in colour, and as the day proceeds it changes to pink, turning almost magenta by the evening. This, she says, was an inspiration.
Dexterously created textures and translucency of compositions submerge into reality in minute detailing, drawing your attention to the depth in each frame.  Effective use of light and shade flow freely in the balance of colours.
Making an assessment of the span of her career, 65-year-old Shireen says, "The mantra to success in life is to make decisions and implement them, luck doesn't come without effort".
Daughter Saffron grew up in Goa and attended the International School in Kodaikanal. She says she prefers the rural ambiance to bright city lights. "As a child I always loved to draw and paint, but never considered being an artist. I had a leaning to fashion designing," says 25-year-old Saffron.
 Desert Rose tribal skull by Saffron Wiehl
 She did a three-year Technical and Further Education course in Australia, and when she actually got down to it professionally, felt it was not the right choice. This is when she, too, came to art.
Saffron's preferred painters are Austrian painter Gustav Klimt, one of the greats of the past century; contemporary artist Audrey Kawasaki based in Los Angeles, known for her distinctive erotically charged portrayals of adolescent women; and American modernist painter Alfred Henry Maurer. The colours of India, and Goa, Greek and Indian mythology, inspire her.  Women have been the focus in much of her work.
Intricate strokes and colours grace her compositions in mix media. Her displays vary from juxtaposing man and animal, tantric and metaphysical themes, the merging of realistically molded faces and bodies against the contrast of flat lines and patterns. With images of a bullock cart, or an elephant decorated in tribal garb coming to Goa for the season, one finds a wide range of art language.
Saffron has participated in a group show at Cube Gallery in Moira (near Mapusa)  and also had a solo  show at the Grand Hyatt last year. She is also a commercial illustrator. "I find there's not much competition in India, especially in Goa, and now that art is growing here, it's quite good for me."
She also displays her paintings and prints at the Saturday Night Market in Arpora, and looks forward to a long journey with form, figures, pigment, and structure.
On exhibit till February 2015
33/1 Viegas Vado, Arpora, Goa.
Ph: 9890009117/ 9890536062