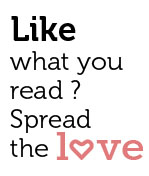 Share
The inaugural edition of Goa Photo 2015, treatment the first international photography festival across the streets of Goa, price is taking place from 25th February through March 7.
Goa's streets and cities have become a platform for exhibiting some of the country's and the world's most innovative contemporary photography. This is happening courtesy of Goa Photo (www.goaphoto.in), an international photography festival that will occur annually in Panjim and surrounding areas.
Instead of the usual exhibitions in closed spaces with framed images hanging on walls, the festival team has decided to set up open-air exhibitions in public spaces: the rear garden of the Kala Academy, the courtyard of the Old GMC, on the rear facade of the Old Secretariat, and in Fontainhas. A portion of the festival is also being held in the upper level of the Reis Magos Fort in Verem.
The inaugural edition is being curated by internationally renowned photography curator Frank Kalero, and features works by outstanding photographers from around the world.
On this page you can see a sampling of the works on display. Enjoy!
Photographs by Sujata Khanna