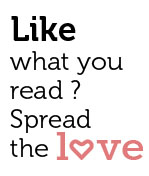 Share
Deepak Pathania tells Streets of this remarkable design saga
Smart Vault: ICICI's Automated Locker is an engineering feat with engineering and robotics by a Pune based PARI Robotics. But then for a product to be successful, not just the technology has to be perfect but its look and experience must also complement it, just as Apple has done. In June 2014, ICICI Bank sought design intervention for their consumer interaction. They reached Design Intervention India Pvt Ltd, based at Raia, Salcete in South Goa. That's us!
When I got a call from ICICI to design the kiosk and the lounge experience, it was beyond exciting. Over the last 2 decades, we had designed and prototyped over 25 different designs of interactive/bill payment kiosks and even ATMs for various banks.
Let me talk about the design process of this kind of project. In this kind of an engineering heavy pilot project which ends with the direct consumer interaction, the role of design should ideally be sought out right from the beginning stage. The reason being that engineering looks straightforward into the functionality and feasibility of the requirements laid out, since that's its biggest challenge. Design, on the other hand, will look at it holistically from all view points to tie-up various facets of the product into one neat package, and sometimes that means redefining the brief or positively affecting the engineering as well.
In this project we got in late to affect any major change at that level, but the challenge was still huge. Think about this, an ATM machine is a size of a small refrigerator and therefore it never looks overbearing in any space. Here because of the engineering requirements we had to make a huge structure the size of a 3.5 ft tall king-size bed feel comfortable to the consumer in a lounge space of 12ft x 12ft.
So the start of the visualization was with the physical volume as the constraint. The first thing we did was to make a mock-up of the structure and the room and videotaped the series of interactions that would be required to access the lockers. This gave us a real sense of the ergonomics that would eventually define the final dimensions of the product so that it would be convenient for tall, medium, short and older people as well. This exercise even led us to eventually increase the entire flooring height by eight inches.
Simultaneously we researched international offerings of the same service, there were a few, most very austere and boring …frankly none too inspiring. But research of similar products is always a must in the design process, since the least one should do is to be able to reach what already exists in the world, but the designers actual endeavour should be to innovate and create something that leaves a mark on that product genre itself.
Since we are a multidisciplinary design office, we have a mix of designers from transportation, product, film and video, exhibition, furniture etc. At concept development stage everyone is encouraged to ideate only through sketching or making models with paper or foam. Designers who are new to the discipline come up with ideas that seem unworkable in the first look but the role of a Creative Director is to use the experience to not see these ideas as what they are, but what they can become, because this is what can bring freshness into any design effort.
This process went on for a few weeks but I felt that our designs still looked in the range of what we had already seen in our research. I wanted to offer something unique to ICICI, after all they were giving us the freedom and expecting us to wow them.
Deepak Pathania Being felicitated by ICICI Bank
 One morning when I walked into the office I saw some amazing automobile sketches by Hemal who's a transportation designer from MITID (Pune) and it occurred to me that as far as styling goes, automobile industry looks the farthest in the future because of the time it takes from the first ideas to eventually reach the market, it could be 5-7 years. So I thought, why not use concept car sketches as an inspiration? So for the next few days we did form transition exercises with the aim to take our original sketches of cars and keep changing them across many drawings to eventually reach the final concepts that satisfied the functional, ergonomic and the user experience requirements that were laid out. A hundred sketches later, one went into further development and was presented to and approved by the client.
To take it further for prototyping, Amit Pathania the director of operations with more than 15 years of experience took over and started the dialogue with the client till the eventual installation on site in New Delhi.
Good design possibility, to me, starts and ends with the client. In ICICI fortunately we got what any design firm would look for in an ideal client.
The brief needs to communicate all that is in the client's mind, and yet remain open to change. Because sometimes, the experience of the designer could change the brief to better suit the client's purpose.
The feedback from the client is vital, it should be constructive and qualitative. Personal opinions like…"I hate it or I like it" don't add value. What adds value is "I like it because….." then one can use it to build progressively.
The budgeting is crucial and needs to be correct, this includes time and money to create and for R&D/prototyping.
The overall aftertaste of projects are varied but here again with ICICI Bank, it was notable. We were formally felicitated at the launch function and this is what Chanda Kochhar, MD & CEO, ICICI Bank had to say "…this innovation is an exemplary example of the potential of 'Make in India' as it has been both designed and manufactured by two Indian partners." (PARI Robotics, Pune and DIIPL)
Our intervention in this project was smaller but very crucial and my analogy for it is: "the engineering/robotics with its main role made all the food to be served, we simply added the salt".
Deepak Pathania
Founder: Design Intervention India Pvt Ltd
Creative director and Host, www.youtube.com/dartofscience
Creative director, Sci-F.I (Science Festival of India), The country's first multi-city science fair