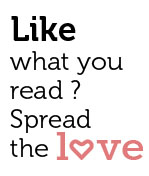 Share
How One Resort is Enriching the Experience of the St. Francis Xavier Exposition
In Conversation with Park Hyatt Goa's Thomas Abraham
It happens only once in 10 years. The exposition of the relics of St. Francis Xavier, one of the most famous figures ever to live in Goa and the co-founder of the Society of Jesus, or Jesuits. The saint's relics will be displayed at the Se Cathedral in Old Goa from Nov. 22 to Jan. 4. It's one of the biggest events that our state hosts, and this year it's even more significant given that the extremely popular Pope Francis hails from the Jesuits. This year, the Park Hyatt Goa Resort & Spa has put together a Spiritual Sojourn package, catering to travellers arriving in Goa for the exposition. Below, Streets' Shubham Gupta interviews the resort's General Manager, Thomas Abraham, about this extraordinary initiative.
SG: How did the Spiritual Sojourn idea come about?
TA: The whole idea has been boiling for quite some time. In fact, we've been thinking about it for the last six to seven months now. St. Francis Xavier's relics are brought out at Se Cathedral once in 10 years. Being an event so unique, drives us to give an opportunity of living a very niche spiritual experience.
SG: How did this package strike you? What about it made you keen on driving forward?
TA: In my knowledge, 5 million pilgrims are going to visit the holy shrine this year. Being able to even tap 1% of that number is an interesting business figure. I don't think that anyone is creating such an experience so to speak. While I know that the government is making immense developments in that front, I'm not so sure if there were any hotels in the past who've been working on something interesting. So we thought that here is an opportunity for us to tailor make an expedition that envelopes the whole history of Christianity in Goa, and something that elucidates the facts about old Goa since it is the epicentre of Christianity in the country.
SG: What have been the key strategies to maximize response? What has been the response so far?
TA: The package is applicable for a short 40-day period. Some of the marketing has already started online on the Park Hyatt website, the GTDC website, the SFX website which is the St. Francis Xavier website and the Bom Basilica website. We'll have some promo videos put up and promoted through various online platforms as well to give a virtual tour to people. At this stage, we've been getting a lot of queries and a few bookings but the momentum will gradually pick up as the dates close in.
SG: Are you taking support of charter agencies and online travel portals?
TA: We are not tied up with any agency as such since the clientele they have has a very different purpose of visit. This package is exclusively for the ones who want to get enriched both historically and from religious stand points. As I said, it's a unique experience and the Park Hyatt is all about delivering unique experiences.
SG: Why does one need Park Hyatt to enhance their St. Francis Xavier experience?
TA: Okay. Here's some hypothetical guy who decides to have the St. Francis Xavier experience. He takes a flight to Goa, books a hotel somewhere close by, stands in a queue and waits to be enlightened. He wouldn't know what it's all about all by himself. On the other hand, some may have done some home work, researched on some website or if he's strong believer, he may know more that most of the pilgrims visiting but he'll still lack some details. In this three-day package, you check into the hotel and on the very first day, you will have a one-on-one group activity with a historian, namely, Jose Lourenco (former Editor of Goa Streets!). Being an architect by profession, Jose has written a lot of books about Goa and the churches of Goa. In this activity, he will take the guests on a virtual tour of old Goa and talk about the history of Christianity in Goa, some facts about old Goa, Q & A, et cetera.
SG: What more is in store for the guests?
TA: Well, on the second day, after breakfast, the guests will be taken in an air conditioned bus to the English service at Bom Basilica and thereafter to see SFX's body at Se Cathedral. They'll be taken to a museum and church in the vicinity. Day three is again back to Old Goa with a rather detailed expedition of all the churches followed by a meal at Casa Sarita (the Goan-inspired restaurant at the Park Hyatt) to keep them connected to the Goan culture.
SG: What sets apart Old Goa from the rest of Goa?
TA: Old Goa is considered the Rome of India. There are seven different churches in Old Goa in the same area. They say when the Portuguese came in, they brought different brotherhoods with them. This displays different arteries of Catholicism that originated from Goa.
 Thomas Abraham, General Manager at the Park Hyatt Goa Resort & Spa
SG: Is this package exclusively for Christians?
TA: Of course not. It is more about the history of the place, more the religious prominence behind it. For instance, even if one is Christian or not, having to see SFX's body buried in the 1500's being still intact is an incredible experience in itself. It's not about religion. It's about living a miracle.
SG: What about the curiosity of the guests as they observe details and have any queries?
TA: Apart from the historian, on every tour will be 2-3 hand-picked guides who are all certified by the Archaeological Survey of India. Their in-depth knowledge of Old Goa, their experiences of Old Goa and the stories that they'll have from their 20 years of research in Old Goa is just incredible.
SG: Did you come across any such astonishing facts during your recce with the guides?
TA: Very close to the Se Cathedral, there is a tiny chapel. I asked one of the guides what the significance of it was and the answer was astounding. It was the first chapel that the Portuguese had built in Goa and had their first prayer. Also, did you know that the Se Cathedral is the largest cathedral in Asia? Or that the St. Augustine church, where now there's just the tower left, was the largest church in Asia before it collapsed? It's interesting how I came about these facts only after visiting Old Goa. n
For bookings, contact: Arossim Beach, Cansaulim, South Goa
Tel: +91 832 272 1234
Emai: parkhyattgoa@hyatt.com