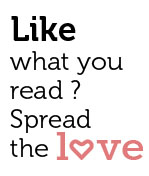 Share
Portuguese soldiers camp
Peeping Into  The Images Of Colonial Goa
As Goa copes with modern day problems of mountains of waste, shop choked roads, environmental and socio-political corruption, it is no surprise that many Goans look back to a bygone time when life in Goa was much cleaner and greener, though under colonial rule. What better place in cyberspace to harken back to those 'good old days' than the ubiquitous Facebook!
Memórias da India Portuguesa is one such FB page where hoary photographs are posted by nostalgic members, who consist of Goans as well as Portuguese who were based in Goa at that time. Many younger Goan members are history and architecture enthusiasts. There are exclamations of delight at seeing old photos and some of the older members share their experiences of living and working in colonial-era Goa.
This page which has gained 7193 'likes', hosts photos covering a wide range of subjects. Churches, temples, buildings and even bridges are featured along with images of people at work, at home and at play.
Many scenes in the countryside look like they could have been shot today. A 1957 picture of rural farming shows workers in the same traditional attire as today. The cobwalls of the fields, built with clumps of mud and straw to keep cattle out, can be seen in rural Goa even now. The salt pans of the 1940´s show the familiar heaps of salt piled up on the saltpan ridges.
Military and political ceremonial visits are well documented. The Patriarch of the East Indies, Dom Jose Alvernaz is seen visiting a school in 1957. The present profile photo of the page is that of General Paulo Bernard Guedes, the 'Governador Geral' of the Portuguese colonies in India circa 1953-1958, in full ceremonial regalia. There are also images of the military parade during the celebrations of the 5th October (Portuguese Republic day) in Panjim, and a video clip of Portuguese soldiers landing at Angediva Island. An 1895 photo shows a group of soldiers posing at a camp in a jungle, apparently assigned to quell the revolt of the Ranes, who were a warrior people, and a constant thorn in the side of the Portuguese regime in Goa.
One of the most striking images is of a couple bearing an aristocratic mien—Constâncio Miranda, a lawyer from Goa and his wife Zulema Miranda. The man stands, casually leaning on a pedestal in the studio, while his wife is seated. This 1920s photo is significant, as a member informs us that the two are the parents of Mario de Miranda of Loutulim, Goa's legendary artist and cartoonist. There are many family portraits on the page. The Quadros family photographed in 1904 shows the kin seated in three rows, the lowest being the children seated on the floor. Double breasted coats and other formal attire for the men, frilly frocks and sailor suits for the children, the ladies' hair all tucked up in a neat bun, all these show the contemporary western attire of that time.
A 1932 photo titled 'Dois acólitos de uma igreja em Goa' (translated to 'Two acolyte (altar servers) from a Goan church) shows two young boys in altar boy smocks. This triggers a discussion on whether they are altar boys or sacristans/sextons. They are too young to take on the duties of sextons, a member opines, so they must be altar boys. 'Duas senhoras goesas vão á missa' or 'Two Goan ladies on their way to the mass – Goa 1932' shows the women clad in frugal black dresses and veils. What is striking about that image is that the two are actually barefooted!
A large group of women, girls and even infants can be seen in a photo titled 'Orfanato feminino Nª Srª da Serra', the Our Lady of Serra feminine orphanage in Old Goa, dated 1908. It is a poignant image that holds scores of untold stories, of love, abandonment and compassion. Love for one's fellow man (and woman and child) can also be seen in the 1907 photo of the hospital for Hindus built by Santa Casa da Misericórdia de Goa, 'for those who for religious reasons did not want to go hospitals where Catholics stayed'.
A Portuguese soldier takes a break
'Caminho de ferro que atravessa os Gattes em Goa' is an aerial shot showing the railway passing through through the Western Ghats in 1894. Those were pioneering days for railway in Goa, with the metre gauge track built with British help. Traditional boats seen in the Mandovi river in 1914 were used to transport goods at a time when road transportation was difficult, informs a member Vrunda Kantak— "The smaller one is called vodem and bigger one is called kotwo which was used for sea transportation even from Goa to Damao and Diu."
A 1950 black and white photo shows a handsome bare chested Portuguese soldier waist deep in a river. Another has Portuguese soldiers posing with some local Goans. A couple of Portuguese soldiers can be seen literally horsing around on two concrete horses at the Parque Infantil Agakhan, part of the Margao Municipal Garden. The horses still stand there today.
A rare photo of football teams of Portuguese soldiers before a match shows one team clad fully in white while the other has black jerseys on white shorts, all lined up along with their referee on a field with rather overgrown grass.
The whistle blew on the colonial game more than fifty years ago. Goan history books tell of the pain and incarceration that freedom fighters had to endure during the colonial regime. Yet a story is only fully told when every facet of the tale has been glimpsed. These pages of memorable photographs and narratives help complete the story of Goa.
Women going for Mass