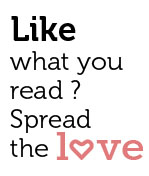 Share
From Goa, order the road to movie stardom no longer leads north, patient towards Mumbai alone.
Increased competition, a 'godfather' culture and growing unprofessionalism are leading Goan film talent to give Bollywood the short shrift. A steady trickle of young and aspiring artistes now flows toward other powerhouse film hubs in south India, especially Hyderabad and Chennai.
Victor Fernandes sees south Indian films as a way out of drudgery and bottom-of-the-barrel wages earned by models and actors in Goa. "Well honestly speaking I did not know I was going to do a south Indian movie till I landed on the set," Victor says. Incredibly, he was offered the small but not insignificant role of an arms dealer in the 2012 Tamil film 'Billa 2,' starring superstar Ajith.
Acting alongside a Tamil movie icon is certainly a more than modest beginning for a regular lad from Panjim. His stint in the south Indian film has Victor drooling for more, even threatening to unleash himself on Hollywood, given the opportunity. "South films offer a platform wherein you can get noticed and known for your talent," Victor says.
Scores of Goans have attempted to join the south Indian film industry. As in Bollywood, only a handful have made it big, but many are concluding that the best prospects these days are in the south.
It's not that Bollywood has lost its glitz. The night sky above India's unchallenged city of dreams still burns bright. But the lustre comes at a cost. The city's starlight is powered by a cannibalistic furnace. Set invisibly deep, in the city's core, the same furnace grinds and spits out strugglers and also-rans by the thousands, especially in the glamour-lined film industry.
A report compiled in 2011 by global consulting giant Deloitte Touche Tohmatsu and the Federation of Indian Chambers of Commerce and Industry, pegs the worth of south Indian cinema at a staggering Rs 2,340 crore.
The report expects the figures to grow at 11 per cent annually to Rs 3,550 crore by 2016.
The entire south Indian media industry, including movies, TV, print and radio and covering the states of Karnataka, Kerala and the much larger Andhra Pradesh and Tamil Nadu, is expected to be worth a whopping Rs 36,005 crore by 2016, up from Rs Rs 21,190 crore today, according to the findings. A pie worth digging into with a shovel for aspiring actors like Newton Dias, who flits in and out of Goa on casting gigs down south.
Dias, who has been in the industry for well over a decade now, says that even at the bottom, there's lots of money to be made in the south Indian film industry. There is a way up, but you've got to find the stairs or the elevator.
"South Indian films today are loaded with money. They spend more on production, on locations, on artistes. They also know how to extract the best from the artistes they hire. So if you have a good learning curve, this is the best place to be," says Newton, who runs the Stylers Modelling Services in Goa.
A model who has walked the ramp for ace fashion designer Wendell Rodricks, Newton says that one of the major impediments to Goan youngsters moving to south Indian films is mastering regional languages like Tamil, Malayalam, Kannada and Telugu. Yet improved lip-syncing technology could help overcome that. (In this scenario, actors speak whatever language they like and the south Indian language is dubbed in later – something, of course, that works better in mainstream pop cinema than more serious films).
Several of the leading actresses in Tamil, Telugu and Kannada cinema are north Indians like Tamannaah Bhatia and Charmee Kaur, who lip-synced their way to success, only learning southern languages once they made their mark in the cinema there.
"The South industry is different from the Bollywood world in many ways. Especially when it comes to punctuality and discipline, especially when it comes to shift timings even for stars, they are very rigorous," Newton says. Sounds like a walk in the park, especially when compared to fables of pampered Bollywood actors and actresses turning up for their eight-hour work shift one whole shift late.
One Goan export to south Indian cinema who appears to have ticked all the boxes is actress Ileana D'Cruz, whose rise to stardom has been meteoric. Not too many know this, but Ileana's story of a career in South Indian cinema was scripted almost by accident at a resort in the Goan village of Arpora, where the hotel's manager ensured that she 'bumped' into model and choreographer Marc Robinson.
Ileana told Streets about her first day at work at a film shoot. "It was difficult, and there were days when I'd just blank out completely and forget my lines altogether because of nerves. I'd have a serious breakdown and go to a corner and start crying," she says.
"I even had an assistant director come up to me and tell me to my face 'I don't know what you're doing here. You should just go home, you're never going to make it'."
Incredibly un-prophetic words.
After acting as a female lead in over a dozen South Indian films, both Tamil and Telugu, Ileana, originally from Parra, near Mapusa, made her Bollywood transition not as a struggler but as a diva in a 2012 film called 'Barfi', starring Ranbir Kapoor.
At a pinnacle of stardom in South Indian cinema, Ileana is now in a position to give us a bird's eye view of South Indian cinema and why it is the way it is – colourful, dynamic and crazy at the same time.
"The reason why South Indian films are the way they are is because people turn to them as their only form of entertainment. They don't have other forms of entertainment, like in Bombay you've got so much of other stuff to do. This is why they worship their stars in south India. It's crazy – you cannot step out into a mall, or restaurant, or any place, without people actually mobbing you," she explains.
"They actually live and breathe films. When they watch a film, they watch it heart and soul, and with a lot of passion. So they want something that's got everything rolled into one. They want colour, comedy, action, romance, all of that," she says, calling Rajnikant, one of the greatest South Indian actors of all time, a demi-god himself.
Goan singer Llyod Paul could be an Ileana in the making, if his stars are so aligned.
The Margao-based Paul was one of the 20 voices shortlisted this year for a crooning gig in a big label film called 'Rebel', starring Prabhas and Tamannaah, one of the top south Indian actresses. Paul was picked for the gig and when the film's audio released in September this year, his song 'KeKa KeKa' in Telugu became a super hit.
"Money is the key to all the industries, may it be Bollywood or Tollywood etc … But what is required to turn the key and open the lock is the talent … without which the money or investment is a mere waste," says Paul, buoyed by his success.
But he appears to have the bearings required to not get carried away.
"Once you get into this industry, you continually need to retain a place for yourself because there is huge demand, but the supply is equally plentiful," he says. He is convinced that if your product is good, then the sky is the limit.
Sonika Lotlikar is a student at St. Xavier's college in Mapusa and has been taking toddler steps in filmdom. After dabbling in theatre and Konkani and Marathi cinema in Goa since the age of two, her tryst with the southern film and television industry began with a phone call from a south Indian production house, Mahamudra.
"They called me for auditions for a reality show. When I reached the studio I was handed a small script in Tamil which I had to read out. And I know nothing about Tamil," the 22-year-old says.
A production team member, however, was on hand to help those who had arrived for the auditions, rehearsing the lines and making sure they got their pronunciations right.
"I feel the south Indian film industry is much better than Bollywood as far as creating a platform for youngsters is concerned. Here talent is the topmost priority for any film maker or a casting director, whereas in Bollywood, one does need a godfather for everything," Sonika told Streets.
At 22, the Margao woman has participated as a junior artiste in 'C.I.D.', a popular crime detective show on national television. With the deliciously bold Kerala-born Vidya Balan as her role model, she believes more than a single path can lead her to her dream.
According to Rajendra Talak, a Goan filmmaker with films like 'Alisha' and 'O Maria' to his credit, the south Indian film industry is well known for its expertise in the back end of filmmaking processes.
"The South industry is extremely popular for its work and technicality," he said.
Bollywood may have armies of young, hungry actors, technicians and filmmakers knocking on its talismanic doors, sometimes in vain, demanding their right to roll in the glitter dust. But the stories of Ileana, Victor, Sonika, Newton and Llyod are a hint that a new window is opening. And there is a warm glow inside.