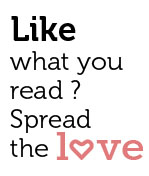 Share
Sr.Valentina Mascarenhas
A missionary for about 38 years, mind  Sr. Valentina Mascarenhas took leave from her duties of Franciscan Missionaries of Mary to start an orphanage 'Valentina's Little Heaven' in Vanelim, Colva. Social service! A generous soul and a golden heart, Sr. Valentina has been devoting her time and untiring energy in looking after the less privileged children……. Dr. Charlane Pereira e Rebello caught up with this 78-year-old missionary nun whose social work reflects the true spirit of Goa.
As I hurried for the 4 pm appointment with Sr. Valentina at the small orphanage, I zigzagged along the winding roads of Vanelim in Colva with my humble four-wheeler. I felt an utmost sense of contentment as always when I travel to satiate my journalistic desires.
As my roadside companion parked its four wheels on the driveway of the 'Valentina's Little Heaven,' I heard several melodious voices wafting from one of the rooms. I followed the voices to see a huge crowd of children squatted on the floor. God's most loving and precious children!
A quick look around and I saw a huge gang of college students entertaining these young children. On questioning a young student about whereabouts of Sr. Valentina, I spotted a kind eyed nun seated a little further. As I pushed my way and introduced myself to her, she quickly rose and led the way to her office.
She ushered me in, and I took a seat next to her as she chatted animatedly about herself and the orphanage. A member of the Congregation of the Franciscan Missionaries of Mary, Sr. Valentina has been to different parts of India doing missionary work.
Taking leave from her duties of the Congregation, Sr. Valentina harboured a wish to 'do something good' in Goa. That's how 'Valentina's Little Heaven' sprung up in 1993. As she couldn't find suitable premises, she turned her own ancestral home into a home for orphaned kids. Neglected children, many of whom were abandoned….
Gradually, children from all communities started pouring in. Children whom she fondly refers to as her babies and her children…. She says, "These children are a part of my life. They are very precious to me. The Lord has destined this for me."
Today, this orphanage houses 86 children (56 girls and 30 boys), and has separate dormitories for girls and boys. The orphanage also has a small play area for the kids to frolic and have fun, encouraging healthy personality development.
The Little Heaven
They find suitable employment after the completion of their studies.
The children are being schooled in various academic institutions – St. Jude High School, (Betalbatim), Government Primary High School (Betalbatim), Infant Jesus High School (Colva), Government School (Colva), Auxilium Open School (Benaulim), and Holy Trinity College (Benaulim).
She adds, "All the children are schooling to their best. We have 2 sisters and 3 caretakers who help out with their tuitions."
Sr. Valentina's Little Heaven aims to educate the children for the future. She comments, "It is not only about 'book education' but to enable each of these children to become independent in life and support themselves in the near future."
Sr. Valentina is happy that the children are doing well in life. She adds, "Two have got married. Some are studying in schools and colleges. Others are working. One has taken up catering. Another has become an air hostess. They do visit this home every now and then."
Well-wishers donate some food items on few occasions such as birthdays, anniversaries, weddings, funerals, etc. Others give necessary items like soaps, dal, oil, etc. The orphanage has managed so far with the aid of its well-wishers. With a cook and a maid to help out in their respective chores, the orphanage is managed remarkably well by Sr. Valentina and her staff.
She remarks, "It is not money that makes it work. We need to change ourselves and do good in this world."
Children at little heaven
She continues on a more sober note, "Don't wait to do good to others. Don't wait for solutions. Do what you can. Do good willingly and lovingly."
She recounts a case wherein she had to rush to the aid of a small baby (a few months old) and his mother in the midst of night. She has encountered many challenging situations where she has rescued abandoned babies, several months old or sometimes even a day old…
Going as per the fixed schedule of the orphanage, the kids are up by 6 am, followed by breakfast a while later, after which they ready themselves to rush to school. They are back by 2 pm to have lunch followed by study sessions till 4.30 pm. Evenings are reserved for play, activities and watching television serials. Prayer service held at 7.30 pm is followed by dinner. By 9 pm, the children are in bed.
On a parting note, she says, "I don't call myself great. I do what I can do. One doesn't need degrees to serve people. One just needs a large heart."
I made a quick exit as Sr. Valentina was running behind her schedule as a few heads popped in waiting anxiously to meet her.
Anyone who is interested in visiting 'Valentina's Little Heaven' can contact Sr. Valentina on (0832) 2788433 and visit the humble heaven located at Vanelim, Pequeno Colva, Salcete, Goa – 403708