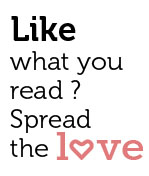 Share
Omaggio's hands Up
It's called "Omaggio"
Truly, how often here in Goa do we get to see a spectacle beyond words?
'The Playground' is a theatrical contemporary dance performance with circus elements that opened January 2 at Tito's Whitehouse in Arpora to a full house. When the lights go out, the audience is transported to a surreal world created with video projections, performers on balconies, aerial stunts and stilt walkers. The 'Omaggio' performing company's 12 dancers appear in striking costumes and makeup, and are choreographed beautifully by artistic director Tino Sanchez.
With famous musical tunes like 'Aquarius' from the classic Broadway show 'Hair', the Beatles 'Come Together', and Goa's own Joanne Fernandes' soulful composition 'Think', the show offers multi-dimensional entertainment for the whole family. And since 'The Playground' is the closest thing to the world-famous Cirque du Soleil in India, it is a wonderful new addition to the tourist itinerary.
'Omaggio' Performing Company are the group behind the show and the theme of the Playground refers to that of our mind. Former actor and VJ for Channel V, Peeya Rai Chaudhari plays the central character who is seeking to understand herself better. Her husband Tino Sanchez, who has extensive international experience in London and Madrid, designed the show to invite viewers to contemplate the universal theme of self-discovery, in an entertaining format.
The theme touches upon our modern identities, as projected through social media like Facebook, and the questions we ask ourselves in the process. The beautifully painted set and video projections reflect a city backdrop and the hectic pace that is imposed on us all. The characters yearn for more freedom, reflected by images of the 60s civil rights movement in the U.S., and people's marches for love and peace that we can all relate to.
The show is constantly evolving however, so viewers get to experience something new every time they attend. And there have already been loyal attendees who return with new friends at every show. Alka Patankar said she "Loved the singing, dancing and message of the Playground. So essential to find yourself, but so difficult." Audience members are pleasantly surprised to see this kind of quality in Goa and find themselves enraptured with so many elements to look at, at the same time.
Well-known Goa-based designer Miriam Strehlau is already working on a whole new set of costumes, and new songs are being added from the musical 'Rent'. Joanne Fernandes says she and the other performers bring a bit of their personal lives into the show. "I'm really discovering who I am, I think everyone is. Tino pushes us to get better in every performance."
Omaggio's star performer Joanne
Joanne's singing voice, reminiscent of Tracy Chapman's, is definitely one of the highlights of the show. Expect to be hearing more about her in the future. A lot more.
The intimate studio, where one gets a close-up view of the performers, seats 100 people at each show on Fridays at 7.30 and 8.30 pm as well as Sundays at 7.30 pm. Tickets cost Rs 500 each and are available at Lila Café which is also in Tito's Whitehouse, from 10am-1pm and 4-6.30pm every day. The ticket cost also includes a complimentary cocktail or beverage after the show. The show will continue until March. More information can be found on Facebook or their website at www.omaggioperforming.com
Omaggio's trapeze performance