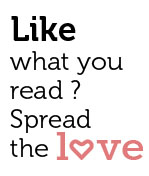 Share
Lift your spirits with this celebration of life
According to Christian tradition,  more than 2000 years ago, ambulance  St John the Baptist gave a little leap for joy in his mother's womb when she heard a greeting from Mary,  who had just become pregnant with Jesus Christ. His mother Elizabeth would scarce imagine that a strange recreation of this event would become a major part of his birthday celebrations in a tiny state on the western coast of India.
Tourists might be mildly surprised to walk through villages across Goa on June 24 to the sound of raucous singing and young men jumping into wells. The Catholic feast of São João (or 'St John' in Portuguese) is one of the most awaited celebrations of the monsoon season. At no other event can one splash old aunties and uncles with cold water from the well, run amok on the village roads in the pouring rain singing famous Konkani songs and get away  with it.
Villages in north Goa put a little more vigour into the festivities compared to those in the south. Across Anjuna, Assagao, Calangute, Chapora and Siolim, preparations for local entertainment programmes get underway at least a week to 10 days before the feast. What started as a local celebration has now spiralled into organised chaos, with nightclubs joining in the fun.
Throughout the month of June, pre São João events send cash registers ringing with one of the last big parties before Independence Day in August.
While some simply spruce up a regular party with the 'São João' – or corrupted Spanish- Portuguese mix 'San João' – tag, others open up their swimming pools and throw in some foam to get with the spirit of the celebration. Whichever one you show up at, generally married with suffixes like 'bash' or 'shuffle', you're bound to have a good time.
But despite the high society revelry, the real festivities are the ones you see in villages – where boys and men wear headgear called 'copels' made of fresh leaves and seasonal flowers, knock back a drink or two, and distribute juicy fruit and traditional sweets to all who visit. Carlton Carvalho recalled the celebrations being much the same as they were when he was a child 20 years ago. "I used to go with the entourage through Fatorda, all of them without shirts, wearing copels woven at home. At each house they visited, they would jump in the well, and the residents would give them a drink. It was fun watching them jump into the well and then climb out of it."
Residents keep their wells at the ready, removing meshes or covers and laying out a thick rope to help revellers out of the dank darkness. Heritage lover Sanjeev V Sardessai suggests that many of these traditions have very useful beginnings. "The custom of jumping into wells would ensure that the people's main sources of water remained clean. No one would jump into a dirty well. Back in the day, it was their way of protecting the resources," he said.
Not long after the prayer at the local cross or chapel, a motley group of men, young and old, make the rounds of homes in the village, playing local traditional instruments like the ghumot (an earthen vessel with one of two openings covered with the skin of a monitor lizard) and the kansallem (cymbals).
To join in the fun, you can sing along to local Konkani songs, many made popular by Goan singers over the years. Tradition dictates that 'Viva San João', a composition by Siolim tiatrist C Alvares, be sung with much gusto as it invites revellers to have a drink as they might not get any the next day.
It appears many take the strain "Choll-re, pie-re, tum illo ghe-re. Falean kain mevonam" pretty seriously. And all too often tragedy strikes. Not a year goes by without at least one case of drowning or near fatality. Emergency services, including ambulance teams, fire brigades and the police, are  generally on hand to avert such situations, while priests sound warnings against excessive drinking and misbehaviour. It's hard to stay away from the fun though. Some villages, such as Candolim and Loutolim, organise a boat parade or 'sangodd' in which beautifully decorated boats are sailed down the nearest river to the sound of a brass band and folk songs. Villagers come out in support wearing vibrant costumes and chanting "Viva San João, viva San João".
In Siolim, the celebrations are taken to new heights with the Traditional Boat Festival. A custom followed over hundreds of years involved residents of Chapora, Anjuna, Vagator and other nearby villages sailing their canoes up the creek, garlanding the cross with a whispered prayer and returning. It soon developed into a parade of colourful floats, following which just over two decades ago, a cultural committee got things a little more organised. "We host the parade and give out prizes for the best decorated boat. Later in the evening we hold an entertainment programme with cultural songs, tiatrs, folk dances and even fireworks at the end of the show," said Sylvester Fernandes, president of the San João Traditional Boat Festival Committee.
Thousands of people throng the banks of the creek, spilling onto the roads, to watch the line up of innovatively decorated boats – from mermaids and crocodiles to wells and swans. Coveted cash prizes for the boat parade winners, spot prizes and famous entertainers including Francis de Tuem, Laurie and Luis Bachchan keep the  visitors coming back year after year, including some from the south. In some villages, the uninitiated might notice a bunch of revellers smacking thick hard stems of coconut palms on the ground. This symbolises an aversion for Judas, who betrayed Christ for 30 pieces of silver. Often, a stuffed effigy of Judas, not unlike Old Father Time, is carried about before being set on fire.
The feast of São João is also an important time for newlyweds. Known as 'javoiache fest' or feast of the sons-inlaw, it's a time for families to show off the men their daughters have married. "According to this tradition, a recently married man visits his wife's village. He is adorned with a copel of fresh leaves and flowers and joins in the celebration of jumping into the village wells," explained historian Maria Lourdes Bravo da Costa.
At each home in which a wedding was celebrated in the last year, the daughters offer 'dalis' or a platter of seasonal fruit such as mangoes, pineapples and jackfruit fresh off the trees while the sons-in-law hand out that most favoured Goan beverage – a shot of feni – to keep the spirits up and the cold away.
Sardessai, who promotes the forum Hands-On Historians, believes that this tradition was connected with procreation. "Seasonal fruit provide vitamins and minerals that we might lack during that time of the year. Sons-in-law were given local fruit so they remain healthy and were able to provide a grandchild to the family. It's a celebration of life!"
Many youngsters are now either too busy to follow traditions or find them too time consuming. It is heartening to watch those who continue to follow them, for as much as the nightclubs might call, it is the joyous manifestation of faith, the comfort of culture and joie de vivre typical to Goa that is bound to keep the São João tradition alive.