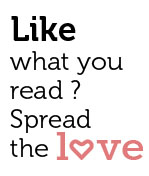 Share
Artist Harshada Kerkar Paints Young Brothers And Sisters On The Streets
Among the contemporary artists of Goa, viagra 100mg Harshada Kerkar, capsule is a fine portraitist. The collection of her paintings titled 'Together', drug  were displayed at the Kala Academy 29th to 31st August.
"Every portrait that is painted with feeling is a portrait of the artist, not of the sitter," said the poet Oscar Wilde.
Renowned Western artists Paul Gauguin, Van Gogh, Rembrandt, Rubens, and Caravaggio were classical painters and portrait masters. Among Indian artists Amrita Sher-Gill and Raja Ravi Verma were renowned for their portraits in vibrant colours. From painting with live models, artists have now moved on to taking photographs of the subject they choose, and replicating them.
Harshada Kerkar is a self taught artist, and has done several series, on rag pickers, labourers, cows and calves, among others, and she has exhibited in galleries in Delhi, Portugal and Goa. She owns a gallery where she displays works of upcoming young artists, from Karnataka and Goa. Most of her series are in charcoal. "When you work with colours, I feel it's more laborious. I like to work with charcoal, as it is simple, more versatile and gives better textures."
Harshada has worked with children as subjects for many years. This series captures the bond between siblings in some candid shots, others posed, during her travels from Kashmir to Kanyakumari.
The inspiration to do this series came when she was going through her collection of photographs and found she had a huge number of pictures of street kids she had taken, and figured she could have an exhibition. It took over a month to complete 18 portraits, priced between Rs. 2000- 4000 in large and small format. "Though they live in tiny shacks and have few materialistic possessions, their bond is strong. When I use to point my camera to take a picture of a girl or boy, they would say 'wait', and call or bring their siblings to be included in the picture," recalls Harshada.
Included in the display were three works in dry pastels. The colours lent a different dimension to the composition. Studying the facial expressions and body language, one reads joy, sadness, and bewilderment. Their expressive eyes talk without words, their scraggy unkempt hair, detailing of a wisp of hair blowing in the wind, the drape of garments, play of light and shade, and the defined contours and profiles with intricate texturing add to the energy of the work.
I have to mention that over two years, people have noticed the appalling condition of the gallery at Kala Academy, a prestigious institution and a landmark of Goa. Last year I noticed buckets and basins placed on the floor at an exhibition. For a while I wondered whether it was some kind of placement art.  But they had been placed there to catch the drips from the ceiling. The space is riddled with leaks, collapsing ceilings and peeling plaster, and there are stretches of damp walls on which paintings cannot be displayed. Sadly the large blank spaces between the displays in this exhibit broke up continuity, and distracted attention from the exhibits.
Harshada Kerkar is often invited to hold workshops in charcoal at Tumkur and Gulbarga Universities, and likes to travel to rural areas around India. She and her husband are voracious readers and a collection of books on diverse topics is a prominent feature in her home.