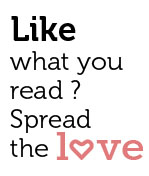 Share
A short film unravels on the screen, showing a rowdy group of men crowding a girl. The scene shifts to a girl's slipper on the floor. A man's shoe drops on it. Then another man's sandal falls on them. And another, sales until five to six male shoes and sandals have piled on the girl's footwear. It is a cinematic metaphor for eve teasing and rape, order as the shoes then get off, one by one, leaving the female slipper alone again.
The film, only a couple of minutes long, has been shot on a cell phone camera by a group of students for a short film competition at the Yuvamahotsav youth festival in Goa.
Today anyone with a cell phone or a compact camera is a potential filmmaker. Young people all over Goa are now harnessing their creative energies to produce short films that are amazingly original in style and content.
The annual Yuvamahotsav festival has been running this Konkani short film contest for 4 years now. Chetan Acharya, current President of Konkani Bhasha Mandal, the host institution of the festival, is enthused by the response.
"The length of the film has to be between a half to two minutes," said Acharya, adding that the contest now receives about 15 entries each year. The film has to be shot on the grounds of Yuvamahotsav.
Shooting  for a film by Dayanand Gayak in progress
The footage is then edited overnight at Tiger Studios, a film editing centre based at Chowgule College in Margao. No dubbing takes place, and no special effects are allowed. The next day the films are screened for the jury and prizes are awarded on the final day of the festival.
"We try to inculcate a film culture among the students," asserts Acharya. "Next year we intend to provide compact cameras to the teams, as the low resolution of older cellphone cameras tends to pixellate the films, making them unsuitable for showing on larger screens. If any of the participants actually fall in love with filmmaking and take it up as a profession, we will be able to say it all started with this contest. That will make us very proud."
Anand Masur, an associate professor of Mathematics at Chowgule College, is the mentor at Tiger Studios. He talks enthusiastically of another short film from the contest this year, one with a strong anti-smoking message. It showed a young boy being buried in a coffin made out of cigarettes. The cell phone eye pans to mourners who arrive to condole the family not with flowers, but with cigarette packets.
"At Tiger Studios we have a full fledged setup, with 3 digital video cameras, of JVC and Sony make, and a Canon 5D camera too" informs Masur. "We have 2D and 3D animation facilities, jib cranes, dolly tracks, all kinds of lighting, and even a Steady Cam that can be worn on the body. There are 2 editors and 2 animators who work in-house."
Films and filmmaking have become household words in Goa since the annual International Film Festival of India (IFFI) settled down in Goa in 2004. The festival also ran a Short Film Centre in 2010 and 2011, showcasing short films from all over the world, including a few from Goa, mostly as a platform for buying and selling them.
Rajshree Bandodkar Karapurkar wrote and directed a 24-minute Konkani animation film on the environment. It was well received by the media, which showcased the film on local channels.
"This inspired me and I worked on my next short animation film Bondla Zoo for the Goa Forest Department and then came 'Mosquito Control! I can do it' for the National Academy of Vector-borne Diseases," Rajshree says.
Baban Bhagat's film entitled  Eke Daryadeger (On the Shore of A Sea)  based on the police-drug peddler nexus, won an award at a filmmaking workshop, despite being his first foray into films.
"The award gave my confidence a tremendous boost and I began to think that if I take it seriously I can even make a full length film," says Bhagat. "After that I have made 2 short films and have produced a documentary titled Plastic Life. The name of my second short film is Ankuri-She Is Precious. The message is to save the girl child."
From the remote village of Shristhal, Dayanand Gayak has been struggling to make a short film for many months. But he doesn't have the money for it.
"Budget is very important. Money plays an important role in filmmaking," he says.
Gayak has a background in arts and music and has acted in over 25 theatre productions. He wants to use the medium of short films to tell of his own life experiences.
Ravindra Bhavan in Margao is once again organizing a Film Course workshop from 24th to 26th March 2013. The workshop will consist of a course in Cinematography, Screen Play and Acting. The workshop on Cinematography will be conducted by the renowned Cinematographer Shri Shrish Desai, the workshop on acting will be conducted by Jyoti Dogra and on Screen Play by Harini Calamur. For more details contact Ravindra Bhavan, Margao, Ph 2726980.