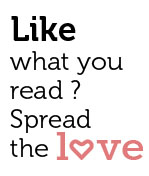 Share
Memories Through a Lens
He waits amid the bustling preparations – ribbons and chiffon, fresh flowers and perfume – watching the bride touch up for her big moment. A couple of soft clicks and he's found the perfect shot. Two days later the bride has matched her new name on Facebook with photographs that look straight out of a magazine shoot.
Weddings in Goa are no longer about photo frames mounted on showcases and dusty albums that suffer the ravages of humidity and heat. Couples want what they see in the magazines and websites they went through to find ideas about their big party. And wedding photographers in Goa are now able to hit that standard. The person behind the lens is as important as the officiant and master of ceremonies, leaving behind a trail of memories that capture the essence of the event, and not just poses beside a flower pot.
A Couple performs marriage rites in the 'Mandap'.
Photography by Sidney Cardoso
"Clients today want candid shots instead of regular ones, and in that way the business of wedding photography has grown exponentially since I started three years ago," said Margao-based Edric George, who was last year named the Kodak Better Photography Wedding Photographer Of The Year 2011 – Couple Portraiture category. Staying out of the picture means the couple can enjoy their big day without having someone ask them to shift five times and smile appropriately before pressing a button.
Explained Gasper D'Souza of Aether Storytellers, "We don't tell couples what to do or how to do it. We let them have fun with their family and friends while we quietly capture what's going on. That's true photojournalism."
This was the quality Anush and Joann Martins were looking for when they planned their wedding in December 2010.  "We always knew our wedding photographs were going to be something we cherish for years to come and that's why we were extremely adamant to have a really good photographer for our wedding. Aether captured our wedding exactly the way we like it … a story in pictures," said Joann, who worked out the details from Australia where she lives.
A Couple join hands at a theme wedding in Goa
Photography by Edric George
For years, photographers in Goa concentrated on the obvious – the exchange of rings and garlands, the toast, the wearing of the mangalsutra, the kanyadaan or the family portraits – with bare minimum equipment and a few spare batteries. Today, they come kitted with assistants and a selection of lenses to get shots of a little niece playing with confetti or grandparents blushing with pride at congratulatory guests.
"Clients have unending and varying requests and we do whatever it takes to meet these," explained Jane D'Souza, who works out of Porvorim. Despite starting out as a wedding photographer only in September last year, she has already invested nearly Rs 400,000 on equipment. "The list never ends," she said.
A traditional Goan catholic wedding reception
Photography by Jane D'Souza
George, who works with an assistant photographer and another colleague, himself juggles two cameras and four lenses when covering a wedding. He believes that good photography is 51 per cent the work of the photographer and 49 per cent equipment. "You may be the best photographer in the world, but with better equipment, you can deliver better images."
And good images don't come without a price tag. Jane D'Souza offers the works, with packages starting from Rs 35,000, depending on the kind of wedding that's being celebrated – from couple portraiture to four-day galas. At Aether Storytellers whose rates begin at Rs 75,000, Gasper D'Souza, Jude D'Silva and Shrinivas Ananthanarayanan encourage couples to build their own packages, with a mix of stills, films, storybooks and fusion presentations.
While these prices are double and triple those quoted by old-timers and some studios, clients aren't complaining. Jane Rangel and Angeli Andrade, who both got married in Goa in December last year, found the costs "reasonable".
Edric George
"A friend of mine was tagged in a Facebook album, which was photographed by Edric George. I went through the first few pictures and knew I had to have him shoot our wedding. His work material is value for money," said Muriel Martins, who can't wait to come home from Bahrain with her fiancé and get married in Goa later this year.
But the money doesn't pour in steadily. Despite Goa being a wedding destination finding favour with non-resident Goans, celebrities and people from around the world, the monsoons can be a bit of a damper.
Cash registers don't ring that often during the Christian fasting season of Lent or during the monsoons. Not too many people are interested in a wet wedding. "Post March, I definitely see a dip in weddings," said D'Souza, who's gearing up for her first 'off-season' planning post production, coordinating album designs, and continuing the advertising and fashion shoots that initiated her into photography in the first place.
Xavier D'Silva and Shrinivas Ananthanarayanan dabble in design, while Jude D'Silva makes hay with fashion and interior photography when it's raining outside.
And sadly as world-renowned photographer Sephi Bergerson sees it, the 'destination' doesn't quite live up to standards. "Goa as a wedding destination is missing the point. The events are rather boring in comparison to what they could have been at a beach destination," the Goa-based documentary and lifestyle photographer stated.
This means extra hard work to get the creative juices flowing, devising new ideas for the coming season that will attract more clients and keep the kitties full.
"Everybody basically lives on Facebook these days, and I would like my clients to be able to announce their wedding with good photographs, instead of being tagged in pictures from mobile phones," said George of his latest idea, adding, "Within two days of the wedding, I send the client around 10-15 photographs that they could put up online."
Jane D'Souza already offers pre- and post-wedding appointments and is planning 'trash the dress' shoots with enthusiastic couples who don't mind rocking the frock at interesting locations such as muddy fields or in the sea.
Weddings are more of an event than a celebration, involving long hours of preparations and a substantial amount of money. "Goa being a tourist destination is a big draw for weddings. The lucrative nature of the business brings with it a number of fly-by-night operators and that's unfortunate for the business and more importantly for the couples," said Gasper D'Souza.
But being a shrewd businessman doesn't make one a good photographer. Young couples do enough research to know the difference, and with wedding photography coming into bloom in Goa, it's now open season for creativity.
.
.