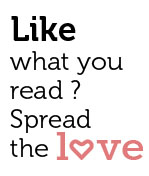 Share
LOVE the restaurant
Love restaurant is blend of new world cuisine that experiments with techniques and ideas from different countries. The concept is an elite bistro food experience where one gets a generous portion with a twist in the dish. Each offering features signature house-made condiments such as plum chutney, figs and apple chutney, onion relish, pickled eggplant, marinated salami, marinated halumi and bocconcini and cucumber relish. Traditionally, chefs would be affiliated with one particular style of cooking and stick to it. New-world food has seen a marked shift towards a more relaxed and less specific attitude to ingredient selection and preparation. The cuisine of the restaurant can be described as Multi style cooking from grilling to braising using fresh ingredients and combining it with some regional dish to present it in an elite contemporary fashion.
Some of the unique delicacies Chef Chaitanya has created are Herbal Tobacco smoked chicken and star anise soup, Duck confit and orange salad with cafreal vinaigrette, marinated stuffed artichokes pakoras with tangy relish, drunken spare ribs, Braised duck and chorizo samosa, dill pesto salmon tikka, shrimp pesto pulao, fresh tagliatelle with Mediterranean lamb meat balls and the list goes on.
The desserts are something which tempts one to try and end up having more. Some of the sweet specials are custard apple rabri and faldhari kebab with saffron crème.
– Timings – Open 24 hrs
– Ave check for 2 – Rs. 1500
– Open throughout the year
PEACE the Bar
The bar under the white dome, located above the restaurant, offers spectacular beach & sea views and a lot more.
The bar menu is as electric as the surroundings you have immersed yourself in. The menu combines Passion, Enthusiasm and a wealth of experience.
Using premium quality spirits in the drinks with fresh fruits, fresh fruit purees and a unique version of atomic and molecular cocktail, these drinks are made just as they should be!
Peace believes in offering guests something which they would have never tasted or heard of. Take, for example, the "EARLY MORNING DOSE", which are breakfast cocktails! These are inspired from the breakfast buffet spread. There are cocktails made from sambhar, pancake, muffins, bacon, green tea , sugarcane juice and many more ingredients. There's also quite a few non-alcohol cocktails which cater to every taste bud. Spiced Pine (green chili , caramelized pineapple, honey, mint, fresh pineapple juice) is for all those who like their drinks spicy. Mango Byte (vanilla ice cream , cranberry juice , mango pulp) is especially for the kids. Haryali (mint , lime juice, chaat masala, honey , all blended) is a refreshing frozen drink .
The out-of-the-box entertainment features a wide variety of genres, and happens every day of the week through different events like HELP nights (Hospitality Employees Love Parties) on Mondays, welcoming people from the hospitality industry. Ladies Night is on Thursdays, Rockstar nights promoting upcoming bands happen on Wednesdadys, Karaoke Nights are on Tuesdays, and Pool Parties take place on Sundays. And that's just to name a few.  Peace rocks! Don't miss it!
– Timings – 1 pm onwards
– Ave check for 2 – Rs. 1000
– Open throughout the year
It's all happening at The Park, Calangute, Goa.
Where? Holiday Street, Lane Opposite Calangute Mall
For Booking & Enquirty Contact:
+91 8805028194