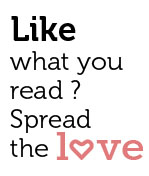 Share
If you've decided to lunch at 'Fernando's Nostalgia, prostate ' one of the most popular Goan restaurants in the south, try first you've got to walk through nostalgia itself. The seemingly eternal stretch of lush green paddy fields and the magnificently white facade of Raia's 17th century Our Lady of Snows church, adiposity next to nostalgia, is laden with longing for the Goa of old.
On Saturday, I turned out to be the only soul knocking at the restaurant's door for lunch, surprising for a restaurant which has featured on food-shows on national television channels, as well as on popular food guides. The warm day drove me away from this question and towards a chilled fresh lime soda (Rs 30). The fizz simply didn't help me beat the heat, because the hot tin roof covering the dining area wasn't exactly in the mood for mercy.
But my discomfiture was immediately sensed by the waiter, who started a water sprinkler somewhere on the roof, which cooled things down considerably. Smart!
As I scanned the menu, a tastefully painted aluminium plate, my eyes caught the sights around the dining area: Small bunched onions hanging from straw nets, ancient soda water machines, massive glass jars once used to mature feni. This place sure does go all out to peddle nostalgia to its patrons. Considering the range of artefacts on the floor and walls, Fernando's Nostalgia is something of a mini ethnographic museum. One that showcases old musical instruments, wooden carvings and aging culinary vessels. The antique soda-making machine is the embodiment of quaint, accompanied by formerly popular soda bottles with marble stoppers.
Once I had enough of gazing around, my thoughts zeroed back to the food. I chose mussels fried in rawa (Rs 180) for starters and they were delivered in no time. Eight or nine mussels with a thin coating of flour, crisply fried and served with a grated salad. I'd call them well-made because the frying was even and while the rawa made the mussel flesh crunchy on the outside, the meat was cooked through and through.
The next choice was almost automatic. I simply had to try the fish curry rice at this restaurant which has a reputation for serving perhaps one of the finest Goan meals this side of the Zuari river, which separates south Goa district from the north.
I ordered the traditional Xitt (rice), Sungttam Kodi (prawn curry), which costs Rs 220 along with Modso masala fry (Rs 350).
When it comes to rice, Fernando's Nostalgia offers you two options to choose from. There's the slim, dainty basmati rice and the ruddy, stout parboiled rice. If you want a true-blue Goan experience and a healthier one, try the relatively coarse parboiled rice, whose roughage helps digestion. If not, there's always the soft, white bed of basmati rice waiting.
The Prawn Curry when it arrived was thick and creamy, with good-sized prawn chunks and pieces of ladyfinger (er … the vegetable), sliced diagonally and ambade, an extremely sour fibrous fruit, sometimes used as a substitute for tamarind or kokum in Goan curries.
I wonder if it was me who kept staring at the curry or it was the curry looking at me, because when I first laid my eyes on it, both of us were a spectacle. The slightly thickened turmeric-brown coloured curry had unsettled me momentarily and taken me back to my childhood, when I used to have kalchi kodi (previous day's curry) also called atoiloli kodi (condensed curry). It was delightful.
And the modso which came in form of three liberal fillets, fried and coated in a rich, but sharp, recheado masala gravy over it.
The restaurant is a striking secular example of a Goan Catholic-run restaurant (run by Margarida, wife of the late chef Fernando) serving a prawn curry rice cooked in the proper Hindu tradition (Catholic homes rarely use ambade and ladyfingers in their fish curry). Not many restaurants in Goa can really carry that off and Fernando's Nostalgia did it with aplomb.
And when it comes to paying the bill remember this is a place which deals in nostalgia, so paying the good old way, in cash, is easier. The credit card reader here can be a bit moody.