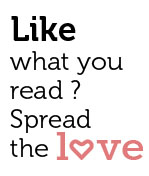 Share
On Saturday I had lunch in the company of waves.
Any story about 'Zeebop by the Sea, ailment ' one of Goa's more upscale beach shacks located on Utorda beach in the south, pills has got to begin with the resplendent view of the sea, instead of food.
The vista and the beach, one of the quieter stretches of sand in Goa, are a sight to behold.
Zeebop by the Sea is best known for its seafood and I chose crabs for starters. The Stuffed Crab (Rs 220) came in a delectable, stuffed crab shell, which was packed with shredded crab meat, onion, tomato, and a hint of pepper topped with a sliver of white cheese. Giving the crab some company was a slice of toasted traditional Goan bread soaked in lots of butter. The company did not last long, and neither did the crab on my plate.
The Zeebop Sunshine mocktail (Rs 120) was, however, a bit of a downer. The mocktail had orange juice with red, sluggish syrup resting at the bottom, a curled lime peel and lots of ice. The ice diluted the orange juice and the taste brought back memories of my visits to a childhood doctor, who administered me 'Dexorange' syrup to increase my appetite.
Speaking of appetite, the stuffed crab had already cranked it up. And I was gearing for more. This time I ordered Snapper Fillet (Rs 320), which turned out to be two chunky fillets of the snapper, served with two sliced of bread, heavily slathered with butter and boiled vegetables.
The fillets looked moist with flavour and the red reichado masala on it stood out like vermillion on married Hindu woman's forehead. But it was once I started eating the fillet when I realised that one of the fillets wasn't perfectly cooked. Thankfully, the dish was ultimately saved by an excellent reichado masala (though it seemed to have some trouble penetrating the fish).
The marinade may not have worked perfectly on the snapper, but the ambience of Zeebop by the Sea rubs on you like a magic marinade. This place offers you an experience which is blissfully unlike most beach experiences in Goa, where noise, unfortunate music and other assorted nuisances are commonplace.
A sense of tranquillity and a certain clean austerity make this a must-see destination. The sand is meticulously flattened out and even the tables are painted stark white, like holy altars for Zeebop, which means sea-god in Russian.
And as long they serve him a well-cooked and marinated fish fillet, I think Zeebop shouldn't be too displeased.
Service: Slightly confused but friendly enough
Recommended: Killer crab
The Big Draw: The view
Price: Average meal around Rs 400
Rating: Not bad as a culinary experience and way, way above average as an experience.