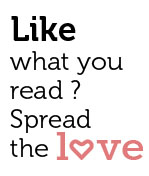 Share
If you are in Porvorim and in the mood for a fast proletariat veggie meal, here's a decent option that will satisfy your craving without breaking your bank.
Adjacent to the HDFC bank along the NH-17, a short distance from the O Coqueiro circle, an unassuming Sanskruthi offers a no-frills meal, ideal for those who like it brisk.
The fastest moving dish here, like in most commuter friendly joints, is the fixed vegetarian thali priced at Rs 80. The thali has one small cup of a dry vegetable preparation, one vegetable curry, one spicy vegetable and protein curry, a cup of lentils served with a bowl of white rice, a cup of curd and one delectable portion of sweetmeat. If you want more carbs, you can choose between bread, deep-fried puris or rotis.
Here's a useful tip. You can substitute two veggie dishes in the fixed thali with either dry potatoes and another vegetable gravy, if the kitchen has alternatives for the day, informs Subodh, who has a ready and genuine smile and has been working at Sanskruthi for the past five years.
"It is great. The service is great, the food is good. I stop here often when I am done with my morning shopping," says an Englishwoman now settled in Guirim, who was seated near me.
The restaurant also has an air conditioned section on the first floor, but the cooled interiors can set you back by five rupees on every dish ordered. Few opt for this section so it could be just the place to park yourself if you need a quieter ambiance, away from the hustle and bustle of office-goers below.
Service at Sanskruthi is prompt and I learnt it the pleasant way.
One night, while seated in the air conditioned section, my request for red chilli powder was met with a quick response by the waiter, who was reading a newspaper until then. He not only brought chilly-powder to the table, but also black pepper, roast cumin powder, as well as salt.
This might not be the place to invite a business client over for lunch. But if you're looking for a down-to-earth dining experience that many regular folk indulge in every day, Sanskruthi should be in your cross-hairs.