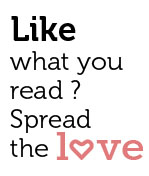 Share
Oh What Fun It Is To Fly Above The Goan Sea!
(Try Singing That One To The Jingle Bells Tune)
Yes, salve you read right! Seaplanes are coming to Goa. Goa Tourism and its private partners successfully tested the first amphibious aircraft in the Mandovi River this past May 23, and passenger flights are expected to start this coming September. Joyriders will be ferried by seaplane from the Dabolim airport to various destinations around Goa, including the waters off Vasco, Dona Paula, Coco Beach and Miramar, and points in the Chapora and Mandovi Rivers.
And yes, it's a seaplane so you land in the water. But fret not, because boats greet you upon landing and ferry you to dry land.
The cost for flying is yet to be decided, but authorities are determined to keep it affordable. The venture is part of the state's ambitious drive to attract high spending visitors with innovative, unusual and exciting attractions.
"We are thinking of having marriages in the seaplane," said a completely straight-faced Nikhil Desai, Managing Director of the Goa Tourism Development Cooperation, pondering the initiative's limitless possibilities.
The amphibian seaplanes can land on both ground as well as water. The ones providing joyrides to Goans and visitors to Goa will land in the water and dock at a floating jetty, onto which the passengers will alight. Smaller boats will then ferry the passengers to shore.
The seaplane used for the May 23 trial is a nine-seater Cessna Amphibian and is owned by Maritime Energy Heli Air Services Pvt. Ltd (MEHAIR), and will be operating in co-operation with Goa Tourism. Goa is the second state after Maharashtra to launch such a service.
"We had a test flight to see whether it was conducive enough for commercial viability. Rates are not confirmed yet," said Gavin Dias, the GTDC's Deputy General Manager for Hotels & Marketing. He and others said all concerned parties are working to ensure affordable rates so that as many people as possible can enjoy the thrill.
Goa Tourism has assisted MEHAIR in obtaining necessary permissions from the fisheries department and captain of ports so that the landings can begin in September.
"There must be time for everything. We thought of having seaplanes in Goa so that the tourist visiting the state has something new and exciting, a memorable adventure," says Nikhil Desai.
Some activists are against the seaplane project, fearing it could destroy marine life and hurt fisherman dependent on the sea for their livelihoods. In response, Desai said, "There is nothing bad with the functioning of the seaplane in the waters … The department is open to any viable suggestion and queries from the opponents". There will be no harm to the marine life as the seaplane takes about two minutes to land and to take off, he said. In addition, the seaplane does not have a toilet so there will be no discharge of sewage into water and the aircraft's engine is well sealed, he said.
The seaplane is part of a wider strategy by Goan tourism officials to promote alternative niches in the state such as trekking, rafting, paragliding and other adventure activities. With this, the government hopes to exploit the state's high potential for attracting tourists looking for more than just beaches and bars.
The Goa government is not actually funding this project. "We have only provided permission to 'MEHAIR' from the concerned authorities in exchange for certain compensation to be given to the government," explains Gavin Dias.
This seaplane project will boost local industries like transport, hotels and other allied services and will promote faster economic growth of all regions as tourists travel to more than one destination on the same day. This will also open job opportunities for the Goan youth to showcase their skills, officials said. In the future there are plans for establishing an academy for pilot training and maintenance services for seaplanes.
"We have decided to start 15 to 16 adventure sports in the near future like heli-tourism, paragliding, horse tours, etc," says Desai. And yet when it comes to thrilling adventure in Goa, it will be hard to beat the seaplane.