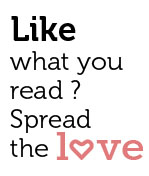 Share
A Yoga Revolution Right Here In Goa – At Assagao's Shala 142
 'Yoga must not be practised to control the body: it is the opposite, it must bring freedom to the body, all the freedom it needs.'
– Vanda Scaravelli
The Scaravelli-inspired approach to yoga is unique and revolutionary. It's not about getting into a particular pose or posture. It IS about undoing and letting go. The Scaravelli approach is an intelligent and subtle way of working with the body – without pain, punishment, aggression or even a determined will. This unique brand of yoga is now being practiced and taught in our very own Goa at the Shala 142 centre in Assagao. Next week one of Scaravelli-inspired yoga's leading practitioners – the legendary Diane Long – will be in Goa to lead workshops. Below, Nancy Mendonsa, who heads up Shala 142, tells us about Scaravelli yoga and how it has changed her life.
What is Scaravelli inspired Yoga? It's a feeling Yoga, not a doing Yoga… That's the first thought that comes to mind.
I was introduced to this practice by my teacher Rupert Johnson, and it changed my life. It inspired me to open Shala 142, so I could share my experience with others.
It's more about preparing the body to move into the posture rather than the posture itself. It's about enquiry, awareness and using body intelligence rather than the mind. It's about letting go and undoing rather than following a sequence or a series of movements. It's working from the inside out. It's about connecting and allowing rather than pushing and pulling.
It's about getting to know yourself better on all levels – physical, mental and emotional. It changes perception, and gives you endless possibilities for growth. It's not about right or wrong. It's not about the teacher or Guru, rather it teaches you to be your own Guru, to own your practice and to allow your body to show you its intelligence – something we have forgotten.
All it requires is presence, patience and being in the moment with awareness. It's subtle but intense. These are qualities we all have, hence it's for all age groups, all body types and all levels of fitness. There's something in it for everybody. It's a reminder of what you already know but have perhaps forgotten. You will be surprised at the possibilities once you tune in.
It's based on the principles of gravity, spine and breath. Once you find the ground and stabilise, you find a lightness in the body to fly.
The lady responsible for this approach, Vanda Scaravelli, came into yoga in her late 40s. She learnt from the late BKS Iyengar, but later moved into her own practice. Through her own exploration she became aware of the simple principles of gravity, spine and breath. She found that if you could find the ground/gravity, use it as your base and rest in it, then the body will stabilise. The spine then frees itself and elongates and you experience a certain lightness, you begin to feel a wave in the spine which then allows movement. The breath brings about change.
Yoga instruction – Diane Long
She never commercialised her practice, only shared her experiences with students one on one. One of her first students is Diane Long, who studied with Vanda for 23 years.
I am happy and honoured to have the legendary Diane Long teach at Shala 142, from the 8th to the 12 of November. This is a fabulous opportunity to deepen your practice, and to experience this amazing process.
We also have another workshop by Paddy McGrath, a long-time student of Diane and a teacher par excellence. She will be doing a workshop on backbends. It's a great workshop to break all your inhibitions and fears and limitations.  More information is available on Shala 142  Facebook page (https://www.facebook.com/shalaonefourtwo).
Vanda Scaravelli wrote a book much later in her life, called Awakening The Spine, where she shares her experience. She writes, "Yoga cannot be organised, must not be organised. It is a living process that changes moment to moment."
"The way to do yoga is for it to be relaxing, without the slightest effort. Going with the wave, with the movement, with the breathe, without strain, from an 'intelligent heart'".
Thank you Vanda!
Shala 142 is also open for workshops, retreats, breath and energy work, healing and sharing other holistic experiences. We also have a women's circle in season.
I invite you to come and share your experiences with us.
Contact Nancy at 9821138131.