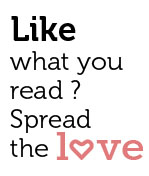 Share
You must have always heard of Goa as the ultimate holiday destination. Our own mini Vegas, not just that but so much more with the hills covered with stretch of greens as far as sight goes, the vast stretches of blue emerald like sea, the roads with twists and turns make you feel like waiting for a beautiful surprise at the end of each turn and the weather gods showering their blessings with the aromatic air and occasional drizzles.
A week or two spent revelling in the languid luxury of god made beauty makes you think what it would be like to own a piece of this heaven. Will it not be a dream come true? Good news for you is Goa is a perennial favourite and second home paradise for home buyers. Goa for decades has been considered a popular destination for owning a holiday home by Indians, NRIs and foreigners.
Goa state can be divided into two regions north Goa and south Goa. North Goa is preferred by real estate investors as it has more lively beaches, habited on larger scale and has many places for night long revelry. Also it is preferred by tourist to stay because all the places ofattraction are in the vicinity.So it makes more sense to buy property in north Goa as appreciation of the property will be higher as compared to south Goa due to large inflow of tourists in this area. Here price for the properties change depending on closeness to the beaches and certain other preferred locations.
For the investors who are looking to buy property the analysis of returns is very important. If you look at the return on investments, North Goa properties gives much higher returns. It is evident from the huge market growth in the last decade that North Goa has rich potential for investors and varied options to invest in.
The locations that were usually preferred by investors in this area were Calangute, Candolim, Baga, Mapusa, Anjuna but due to increasing prices and concentration, the prime location for making investments have been changing in last 4-5 years. Nowadays, the rapidly developing locales like Sangolda, Sucorro, Bambolim, Tuem, Amthane, Penha de Franca, Siridao, Ribandar and Merces are preferred and sure of giving high returns in near future according to recent studies made by real estate marketers. Ranging from a cosy studio apartment to opulent bungalows and lavish villas, options are unlimited for you.
Sangolda among the mentioned locales isthe best upcoming neighbourhood in terms of location, situated in Porvorium North Goa, just 3 KMs from the capital city of Panaji, 6KMs from Mapusa, 6 KMs from Calangute beach and approximately 7-9 KMs from other north Goa beaches. Other tourists attractions are in close vicinity are St. Alex Church (4kms), St. Anthony's Chapel (4kms), Reis Magos Fort (5kms), Baga Night Market (5kms), Saturday Night Market (5kms), Salim Ali Bird Sanctuary (6kms), Sinquerim Beach (6kms) and Goa State Museum (6kms). It is the ideal place for business and tourist travellers. This lush and hilly heritage village which is famous for its coconut groves and well preserved Portuguese villasis around 35 km away from Dabolim Airport and 45 km away from Margao railway station.
This plush Goan valley is apt for people seeking sound investment options with varied investment models that fit individual needs of property buyers. Options available stretching from beautifully furnished and serviced apartments to holiday homes or traditional Portuguese villas if you are looking forward to own a beautiful legacy.This is also an ideal place to live if you are not a big fan of beach side property but enjoy greenery of coastal region. Good properties can be found near to the main road yet no traffic sounds just peaceful surroundings with lot of greenery. You can imagine yourself relaxing the cool wind and soulful chirping of birds with a panoramic view from balcony and a nice cup of tea.
The cool and serene surroundings are perfect for unwinding of mind and soul.  Looking at the interest being generated in Sangolda, Saurabh Shroff of Emerald Developers, who are developing Sangolda Residency, believes that Sangolda is a an ideal buying option, it's in the centre of North Goa with the perfect landscape, a good lifestyle and investment opportunity. "Sangolda is and will always remain an exclusive, green, prestigious neighbourhood. We foresee unit prices doubling in Sangolda Residency every 3 years", he adds.
It is quite clear that Goa real estate offers fabulous returns on investments and investors from all over the world very keenly home in to reap the rich dividends. So now you can go ahead and start planning to own a little piece of this heaven. Your dream property is waiting for you…..