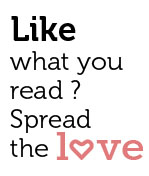 Share
Come,
A visitor to Goa this week, whether from abroad or somewhere else in India, might ask, "Sao what?" To answer that question properly, you have to understand a little something about the Catholic faith and about the Goan notion of fun. For a religion that has its hefty share of somber moments, this is not the time for any of them – a kind of ecstatic celebration of faith, love and the joy of life.
Do not underestimate the importance of the São João festival in Goa, which, by the way, isn't just for Goans or, for that matter, Catholics any more. The holiday, commemorating the feast day of St John the Baptist, is a massive party that we are all invited to attend. São João falls on Saturday, June 24, but the partying really starts this weekend.
São João may be a traditional Goan festival, but now it's more than that. It's Goa's very own monsoon festival and, perhaps more than any other holiday, encapsulates what it means to be Goan – faithful, fun-loving and impassioned. The celebrations in North Goa, with its well-known party vibe, are more boisterous than those of the South. Several villages such as Anjuna, Assagao, Calangute, Chapora and Siolim, to name a few, have taken São João festivities to a whole new level, while maintaining their lively traditions.
Unfortunately, the São João celebration in Goa inevitably involves tragedy as well because of its trademark ritual: jumping or diving into water. A year never goes by without at least one death from this practice.
Many, mixing Spanish and Portuguese, spell it San Joao rather than São João, the pure Portuguese spelling. (Editor's note: We'll keep the pure spelling in this article, even though much of Goa uses the Spanish "San", which, we admit, is less nasal and easier to say). However you spell it, it means St. John and it's a communal jamboree throughout the state. According to tradition, this day commemorates the excitement felt by the unborn John, who is said to have 'leapt in joy' in his mother Elizabeth's womb when visited by Mary, the mother of Jesus. Imitating his reaction, custom has people jump into their neighbors' wells to recreate São João's unbridled ecstasy.
Even if you don't find yourself jumping into a well this week, there are a lot of other ways to express your exuberance – including singing jubilant melodies with lyrics such as "Choll re piea re, tum illo ghe re, fallem kaim mellona… Oslim festam vorsak kiteak don pauttim einna?" ("Come, have a drink, you too, have a little, because tomorrow you won't get any. Why don't such feasts come twice a year?") And after singing about that drink, you may just decide to have one.
These days the various São João parties are well attended by both locals and tourists. From  north to south people adorn bright colourful costumes and floral headgear called 'kopel' (crown) made from fresh flowers, fruits, vines and the like. Dancing to the beat of the ghumot (local drum) and kansallem (cymbals), they build a bonfire which is then beaten with coconut palm leaves. The party moves through the neighbourhood, with people jumping into wells of friends and patrons, finally reaching the river where once again, people dive into waters to chants of 'San Joao, San Joao, Viva San Joao'
Also known as "Javoiache fest" which translates to "Sons-in-law of the village", São João is a special day for newlyweds and infant children as well. Mothers-in-law fawn over their sons-in-law to assure a great and happy future for their daughters. Anxious mothers send their daughters off to their new homes and communities packed with 'dalis' or plates of fresh seasoned jackfruit, succulent Mussarad mangoes (which ripen around this time), and the last pineapples of the season. While recent grooms bring out Goa's famous local cashew fire liquor – feni, keeping spirits warm and jovial despite the damp and cold of the monsoon.
A few villages have a special celebration called 'Sangod', which is a boat parade. Uniquely decorated, these floating platforms are made by joining boats with banana trunks decked with coconut palms. Displayed along the banks of Sinquerim river at Orda in Candolim in north Goa, and Loutolim in the south as well, the audience is regaled by brass bands and local folk singing parades called 'Mandos'. In the spirit of healthy competition, fellow residents dress in matching costumes and creative floral decorations, each exhibiting their unique talent as the parade gently floats down the river bank packed with eager spectators.
Nowhere is this animated feast better celebrated than in the charming scenic village of Siolim in north Goa. This sleepy hamlet comes alive with gloriously riotous play, featuring both traditional and contemporary celebrations that include a boat parade and a comedy and dance show presented by local tiatrists (local play actors) and various youth groups. "Thousands of people gather to partake in this multicultural, fun-filled event," says Sylvester Fernandes, who heads up the Siolim Boat Festival.
Gilbert D'Souza, Secretary of the San Joao Chapel Cultural Committee, sees São João as a heritage celebration, "One that has been kept by our ancestors, and should be kept true for the benefit of youth today."
Siolkars look forward to the celebrations each year with great excitement. It all starts June 23 eve with a religious ceremony called 'Judeo' where members congregate, pray and visit houses of the newlyweds in the community. The following morning heralds the offering of 'dali' and feni at the Chapel of São João, which culminates in well and river diving, sing-song sessions, gorging on fruit, vojjem (spicy curry) served with sannas (sweetened steamed rice cakes), followed by patolleo (coconut stuffed banana leaf steamed rice cake roll) and folle for desert.
As a member of the Cultural Committee, Gilbert is sad to see once practiced rituals fall to the onset of commercial entertainment. "The festival has kind of lost its charm in a way because the youth are actually ignoring certain traditions and forgetting the relevance," he says. "Nowadays to keep the youth involved we have a concert in the evening with live bands and innovative spot prizes." Others are quite happy that the jazzed-up festivities in Siolim today grab a wide range of visitors, with folks making the trip all the from South Goa or from other parts of India and the world.
Siolim residents enjoy the feast to the fullest. Local participant John de Badem (whose oddly apropos name appears to be just coincidence), is quite renowned for his costume each year. John de Badem dresses himself in animal skin, complete with lamb on shoulder, staff in hand, reenacting stories from the life of St John. A decorated boat parade flows down the river, offering a beautiful spectacle.
Fun aside, São João gives rise to many untoward incidents, too. Inebriated revelers sometimes disregard the many hazards of diving into deep and often tumultuous waters. Drowning deaths are not uncommon. Goa police is often put on guard during the feast, with ambulance teams and fire brigades on hot alert, ready to dispatch help wherever needed. Several religious heads of communities warn patrons against drunkenness and overheated revelry. Though with feni coursing through the veins of careless participants, sensibility often takes a back seat to bravado. When the faithful raise their voices in prayer at this year's festivities, they might well want to include a prayer or two for fewer mishaps and greater safety measures during the festival itself.
Many Goans believe this feast encapsulates the spirit of the state. A delightful mix of ritual and revelry, an unbridled embrace of fun. When the primary activity is diving into wells, ponds and rivers, that embrace is not hard to achieve. This confirmation of communal spirit and brotherhood that is unique to Goan culture is evident in the heartfelt words bellowed throughout the day by revelers: "Viva, viva, San Joao! Viva, viva San Joao! Viva San Joao!"
May the party begin! But please… be safe!
.
.
.