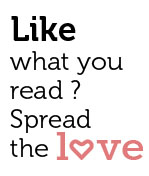 Share
Compassionate Young Crusader
Crishnaa Verencar, healing a college student and budding photographer has started a campaign to feed stray dogs and cattle. The project 'Nanhe Taare' to educate young minds has also been initiated by Crishnaa. She has bright hopes of opening her own NGO.
A shopping visit to the SPGDA grounds at Margao last year, with her mother Madhavi, hit 20-year-old Crishnaa rather hard. "I saw stray cattle munching on waste plastic," she says. "At that moment, I decided to do something about it."
That's how her project 'Munch Green' started. With her friend Kaushik Fondekar, a student of Damodar College, Margao, in tow, this tomboyish young crusader visited the SPGDA market to collect a bag of green waste from vendors, for which they paid the princely sum of ten rupees.
"Initially, we didn't know what the cows ate. So we took the big bag of waste and tried feeding the cows in the fields. They began eating the waste after an initial period of hesitation. The cows know us by now," smiles Crishnaa.
Some days later, Crystal Fernandes from Rosary College at Navelim contacted Crishnaa on Facebook and pitched in her support for the campaign. With eight sacks of waste, the second Sunday was a huge success. An elated Crishnaa recalls, "We check waste-bins for spoilt fruits and vegetables. The vendors know us now and say "Idhar aao and leh lo (Come here and take this). That day we got 7 watermelons, 12 oranges, 8 apples, 8 papayas and other vegetable waste."
Today, the group has four members, the recent being Shubankar Shah, a FYBA student of Chowgule College. Crishnaa says, "We call ourselves the Healers, with the motto – Hope, help and heal. We also feed stray dogs through the 'Bark With Me' project."
Crishnaa's love for dogs started early. When she was barely 11 years old, she had started the 'Woof Club' at Manovikas High School in Margao.
"I had noticed many students emptying their tiffins into dustbins," says Crishnaa. "Seeing the wasted food, I thought of feeding the hungry dogs roaming in the area. So I announced my plan in every class. With the help of three friends, Sasha, Mysie and Shennon, I went from class to class with bowls into which students could empty their unwanted food items. I had named the dogs Snuffy, Dingo, Cooky and Sylvester. Often nicknamed as the mother of dogs, I was called if any dog was injured or in a fight."
The 'Bark With Me' Club started by Crishnaa two years back at Chowgule College now has 50 volunteers. "We have about five dogs who I have christened Bodyguard, Hrithik, Bunty, Extro and Bingo. All the dogs have collars and are fed.
My mom has been kind enough to finance the collars." She also worked on an internship programme with Tara Trust (Benaulim) in 2014, and volunteered her services for the South Goa Animal Welfare Trust (SGAWT).
Her Nanhe Taare Project aimed at educating children about hygiene and good habits kicked off in February last year, with 25 kids from Davorlim attending the first day's talk.
That's not all! Since December 2014, Crishnaa has done photo shoots for several events. She took to photography after a month long course with Prasad Pankar last year, and now showcases her work under CMV Clicks (www.crishnaamphotography.jimdo.com). She hopes to use her earnings to start up an NGO.
She is grateful to her mother Madhavi, and her teacher Rebecca Paes for instilling good values in her and for encouraging her. Her advice to youngsters is "Do what you love. Don't waste life in partying. If you do good to others and smile at the end of the day, it's the greatest reward. Small acts of kindness matter a lot."
Crishnaa adds, "We should not forget that animals are also a part of our world. You don't need to be an animal lover to be kind to animals. You just need to be compassionate."
Those interested in volunteering their services can contact Crishnaa on 9850532533.