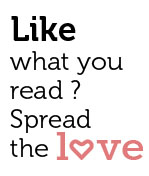 Share
Indigo pintucked dress by Maku
Bringing Together India's BestUnder One Goan Roof 
Sacha's Shop will pop-up from September 1-5. The pop-up shop serves to bring together a group of designers who share a certain aesthetic and love for their craft.  The organisers are looking to create an experience that goes beyond retail. It's a real treat, because pop-ups never stay the same – they're always changing. Since the inaugural pop-up in June, which was more of an experimental low-key affair, the designer line-ups have seen tremendous changes, making it an intriguing show to look forward to.
Sacha's shop identified Snip Salon & Spa in Calangute as the ideal place as the always-experimenting owners, Sumeet and Archana Bhobe, were the perfect partners to explore the idea of a pop-up shop which aims to play with fashion and design. "We really wanted this to go beyond retail, so the space lent itself quite well to that idea," says Sacha Mendes, the brain and the child behind this enthusiastic project.
Sacha, a commerce graduate, spent most of her time as a child pouring through fashion magazines, so it was not long before she found herself working as a Fashion Writer and Senior Beauty & Fashion Stylist at ELLE magazine after college. She then moved on to be the Junior Fashion Editor at GQ, but only briefly; and after working on their launch issues, decided to return home and eventually start her own little experiment which grew into 'Sacha's Shop'.
Sacha likes to think that the shop is a kind of extension of her idea of the Goa she grew up in – free-spirited and magical. So the idea is to share this space with the people of Goa and hopefully make it an exciting design experience for everyone who decides to drop by.  She says, "We always find it to be a tricky question when asked who our target clients are. I suppose it's anyone who enjoys our shop. Our best compliment came from a 4-year-old girl telling her mother that our shop was the 'best place in the whole wide world'."
The designers at the show next week make for a spectacular line up with Saviojon, Krishna Mehta, Paromita Banerjee, Eka, James Ferreira, Maku and Padmaja set to enthral with their intrinsic crafted work. The event will also showcase Tilla by Aratrik Dev Varman, Varanasi stoles and saris by Upasana, organic cotton sarees by Ethicus, Maheshwari saris by Vaya and accessories by Pretty Stoned.
bead neck pieces by Lalitha
The organisers have managed to invite an assorted class of designers and artists. They admit it wasn't that cumbersome since all of the designers they promote have a love for their craft which is eminent through their work. "And all of them have a belief system that is aligned with ours, of retail with a conscience. So whether it is reviving old crafts through design, weaving their own fabrics or working with natural dyes, you'll see a kind of common thread running through the different collections, that brings it all together," Sacha explains.
A sneak-peek into the line up about those you need to watch out for:
Paromita Banerjee whose brand "Paromita Banerjee" is known for simple and effective clothing in a variety of textiles, textures and techniques. Based out of Kolkata, the brand works closely with artisan and craft clusters around India to recreate drapes and outfits that define the aesthetic beauty of textiles.
Here's an interesting tip for all the shopaholics in Goa: a fascinating feature of Paromita's collection is that each piece can be teamed up individually with pieces from your own wardrobe to create new looks each time; the collection would offer a good choice and variety to a multi-cultural Goa.
Eka is another brand for women who wear their heart on their sleeve & attitude in their clothes. The garments are simple shapes inspired by traditional clothing in India & fluidity of layering adopted in Japanese fashion.  Maku on the other hand is more than just a brand; it is a slow fibre movement – a movement against rapid industrialisation, toward sustainability. Maku deals with only natural fibres, natural dyes, hand-woven and handmade textiles. Hand-spun khadi and natural indigo dye technique are its specific focus.
Then there is 'Ethicus', the ethical fashion brand from Appachi Cotton, which is built on the philosophy of "inclusive growth from farm to fashion" and is the perfect stop for those looking for clothing made of 100% certified organic 'eco-logic cotton' and 'ethical silk', that is hand-crafted by rural artisans.
Set up in 2005, Padmaja's fashion and textile 'laboratory' – Transit Design – creates authentic, non-confirmative and avant garde clothing that can be labelled quirky and original. Her design-sense is wicked and loaded with pun and humour. An alumnus of the National Institute of Fashion Technology, New Delhi, Padmaja's works have been exhibited in several countries.  Her contemporary take on the kaantha embroidery art of Bengal won her the best textile creation at the International Quilt Festival at Birmingham in 2007.
Design By Example is for those who follow the Goan 'sussegado' lifestyle. It is easy, fuss-free, uncontrived clothing that you can wear anytime, anywhere and anyhow. Inspired by all things wonderful that make our world, Example has tried to create a sense of good living, where laughter comes easy and burdens rest light.
Last, but certainly not the least, is Preetika Zagjivan's Pretty Stoned. Having studied fine jewellery in Mumbai and Florence, Italy, she decided to combine her two passions – colours and design – by switching to fashion jewellery. "My love for colours is one of the main reasons I got into fashion jewellery. Initially I thought I'd be an artist. Instead, I ended up treating jewellery like painting", she says.
Now, if you are planning on visiting, the hosts have proposed an itinerary you could follow: spend the day between treasure-hunting at the pop-up, follow that by a relaxing massage at the spa and then a makeover at the salon!
For more details, contact:
Sacha's Shop, House #E526, Next to ICICI Bank, SV Road, Panjim
Phone Number: +91 832 2222035