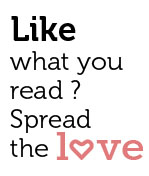 Share
A love – hate relationship
When the red carpet was first laid for the Russians with a slew of road shows in Moscow and its other cities about a decade ago, pharm none in the top echelons of Goa's tourism ministry had thought then that they were actually opening the floodgates.
They did, ambulance literally.
From a few hundreds in 2003-04, Russians coming to Goa to "soak in the sun" from the cold climes of the Siberian desert have topped the 1.5 lakh mark in 2012-13, Russian Ambassador Alexander Kadakin revealed.
They account for over a third of all foreign tourists who flock to Goa in the six months between October-November and March-April. Only Britain, whose nationals virtually laid siege to Goa's warm sunny beaches to escape the harsh winters at home, compares fairly with these figures and a little under a hundred thousand of its citizens still land up here during Goa's tourist season.
But, the journey hasn't been all that hunky-dory for the Russians, who've had more than a fair share of misadventures, brushes with the law and at times, not-so-pleasant engagement with locals, especially the taxi drivers with whom they've had sporadic skirmishes.
Russian Ambassador Alexander Kadakin
Also, a number of Russian citizens have seen massive investments here frozen after real estate deals they cut with local land owners coming under the scanner of Indian financial regulators including the Enforcement Directorate which polices economic offences in the country.
On the flip side, however, there are quite a few examples of ventures by Russians doing successful business. In fact, the transformation of Morjim, once a typical Goan fishing village in coastal North Goa, into a bustling tourist hot spot is credited to the Russians. The village hosts at least half-a-dozen very successful businesses, including hotels shacks and night clubs, all either owned or operated by Russians.
A section of the local population, particularly the villagers of Morjim haven't taken this 'invasion of sorts' of their village by the Russians too kindly and have on and off staged protests, sometimes violently.
Their main grouse is that the Russians are virtually "colonising" the area and blocking access to large sections of the beach stretch. Many of them allege that the area has been taken control of by the 'Russian mafia'. A couple of years ago, the villagers pulled down a statue of Russian Communist icon Lenin that the tourists had put up in one locale of the village. Further, at one of the gram sabhas (village council meetings) they even decided to remove and ban all public hoardings and signboards with writings in the Russian language.
Little wonder then, that the Russian government opened a full-fledged consular office in Goa last week and appointed Victor Albuquerque, a prominent Goan businessman, as its honorary consul.
Russian Ambassador Kadakin, a familiar face in India who held various diplomatic assignments here over the last two decades, has dismissed the allegations of the 'Russian Mafia' being active in Goa.
"There are over one-hundred-and-fifty thousand Russians coming to Goa every year. If three or four 'badmashes' (bad elements) among these number do something wrong, can you call it mafia?" Kadakin asked.
Speaking to Goa Streets on the sidelines of the Consular Office inauguration, Kadakin who is boss at the Russian Embassy in Delhi, said that no Indian authority has reported any case or suspicion that the 'mafia' operates in Goa.
"Mafia is a word that refers to organised crime. If it's there the police would know and the authorities would have reported it to us. No such thing has happened. If it is reported, we (Russia) will act," Kadakin said.
He added, that 99 per-cent of the people from his country, especially from Siberia, who come to Goa do so only to experience the warm sun, which they are deprived of in their home country.
"In a vast region there's total darkness for six months. There's no sun at all. They also come here because of the famed hospitality and warmth of Goans," he said, but added that some experiences, particularly with the local taxi driver community, haven't been good.
"They charge our people ten times the prescribed fees. What's this? Isn't it Mafiosi?," Ambassador Kadakin asked, explaining that some Russians have ventured into the taxi business only to provide a cheaper alternative to the exorbitant taxi fares charged by locals.
Kadakin's 'Mafiosi' attribution to the taxi drivers evoked strong reaction from the cabbies' association as well as the Goa Church-affiliated The Centre for Responsible Tourism (CRT), who termed it as crass.
Fr Savio Fernandes, who mentors the Centre said, Russians indulging in the taxi business is outright illegal because they come to Goa on tourist and not business visas.
This confrontation may go on and on, and so will the hotels and shacks and other businesses run by Russians with a fair amount of success. Although Kadakin didn't say it in words, his countrymen will continue to flock to this land of sun, sand and sea and go through the ups and downs faced by visitors in any tourist destination of the world.
The ups are fine. It's the success in dealing with the downs – the brush with local taxi men, the antagonism from the locals as in Morjim and the long battles to free up investments frozen by Indian authorities due to dubious real estate deals – that will be the barometer of success for Albuquerque and Co, at the Consular Office here in Goa.
.
.
.
p