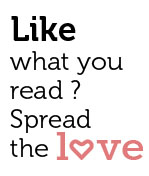 Share
Varun Carvalho and Jimmy Malcolm (Bob Marley's Ghetto Youth Foundation) with the kids
Stirring Up The Music In Children's Souls
It's not that it's not enough to be a dentist. Of all the professions on Earth, this is one of the more crucial ones, to be sure. But for Varun Carvalho, there's lots of life beyond dentistry. For him, connecting music and children is every bit as important as fixing teeth. He's found a special way to inspire the children of Goa – by stirring up the music in their souls. Journalist Francisca Rodrigues recently caught up with this unassuming dentist from Margao who's making a big difference in the lives of many of Goa's underprivileged children. And yes, it can be safely said he's Turning the Tide.
Francisca: Tell us something about your Turn the Tide series.
Varun: I conceptualized the 'Turn The Tide' project to use music as an instrument to positively influence the kids so that they can Turn The Tide from within and then hopefully be a positive force in society. I along with my band travel from school to school performing with the kids and getting them interested in music and through music have a dialogue with the kids. Most of the songs performed are songs inspiring the kids to rise up and to be positive individuals. A lot of social songs touching different topics like corruption, environment, communal harmony, respect for women, standing up for your rights are sung at these programmes. There is a lot of interaction with the kids throughout through multimedia slides and visuals. The larger aim is to create a force of kids who would then rise up and positively change society.
Francisca:  You are also a part of the suicide prevention campaign?
Varun: When I was young, like a lot of kids there were times when I contemplated committing suicide. So when I was approached to be a part of the suicide prevention campaign, I immediately related to the issue and wanted to reach out to the kids. We toured schools and colleges talking to the kids about various issues affecting them and imparting life skills to them which are useful in tackling problems faced by many youth.
Francisca:   Why do you concentrate on working with the children?
Varun: It's great working with young people because they are easy and fun to work with. Compared to adults, they are very receptive and pick up whatever you tell them easily. The kids are the future and I think we need to invest more time in them and we will definitely see results in the years to come. I'm sure these kids will stand up and someday will become leaders and Turn The Tide!
Francisca: You are also associated with Bob Marley's Ghetto Youth Foundation…
Varun: As part of the The Turn Tide campaign, together with Bob Marley's Ghetto Youth Foundation, we work with a lot of underprivileged kids imparting music education to them and giving them music instruments so that they can find joy in music and music can impact their lives. We do hope a lot of these kids can someday be great musicians and inspire a lot more kids to take up music and change their lives.
Francisca:  Your future plans?
Varun: We plan to keep touring schools and colleges with my band in Goa and then take the project to the rest of India so that we can create a huge positive wave of kids across India! We want to keep working with underprivileged kids.
Francisca:  How do you make time for dentistry and music?
Varun: I think I am very passionate about both music and dentistry and I think if you really desire something you can always make time for it. Whatever you do, you have to give it your best and from that comes true happiness. I basically love to be happy and make people happy and my music and dentistry offer me an opportunity to do exactly that.