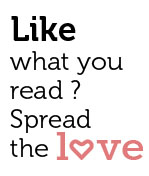 Share
With India in her heart
Rupa Rao's music is hard to categorise. It certainly has a Bollywood flavour, unhealthy but not so much the Bollywood of today. More that of the '70's and perhaps the early '80's. It also has a 'Hindustani' flavour to it, seek with a generous sprinkling of 'old Hindi' and Urdu words finding their way into the lyrics. Add to this its ghazal-like sensibilities and you have something that is quite unique.
A regular on the Goa music-circuit, generic Rao has been perfoming live with her band Saaz…ish at many stalwart local establishments such as Cavala.
At those gigs she mostly sang well-known covers. But behind the scenes, Rao has quietly been working on her own album Palken, consisting entirely of original music.
The album is a treat. Catchy tunes with strong rhythmic backing make you want to get up and 'do your thing'. The lyrics are intelligent and – importantly for this interviewer – sound deeply felt.
Rao relocated to Goa about 3years ago after a long stint working in the corporate sector abroad. She always had a passion for music but not enough time to bring her hastily scribbled lyrics to life. Goa has allowed her to do that, as she explains in this interview:
KB:You moved back to India from a successful career abroad.
RR:I'd always known in the back of my mind that I would move back to India, it was just a matter of when. Then finally in mid 2011 I decided to make it happen & chose Goa to be my new home. It has been the best decision!
KB: What were the main reasons for your move?
RR:There were a myriad of reasons.Being closer to my parents, reconnecting with friends & family and pursuing my passion for music were surely the top ones.
KB: How long were you abroad?
RR:I was away 15 wonderful years. I spent a few years in Sydney, Australia before I made New York my home for a majority of those years.
KB:Where did you grow up?
RR:My father was in the Military Engineering Service so we were fortunate to experience a lot of India as I was growing up. He was transferred every three years so I have some lovely memories of time spentin places like Amritsar, Guwahati, Vizag & Delhi. We spent our summers in Shimla with my grandparents.
KB: What were your major musical influences?
RR:As I was saying before, we moved around so often that my mother and two older sisters were my closest companions. We spent quality time together and music was always in the background.I grew up with them singing all the popular songs. From there I developed an ear for music & was in awe of theeffortless style in which Lataji [Lata Mangeshkar] and Ashaji [Asha Bhonsle] sang. We also went to the movies often and the music and lyrics I heard touched me and played a big role in influencing my love for music.
KB: You've done some live gigging in Goa.
RR:I have sung on & off throughout my life, including in Australia& the US. Recently however, I have had more time and inspiration to nurture my talent. In 2011, I created an Indian Retro band, Saaz…ish with some incredibly talented local musicians.
KB: How did the idea for the album evolve?
RR:Over the years, I had jotted down some lyrics. Goa has provided me the time and space to dust them off & bring them to life with melodies.It was an exciting process as I teamed up with somegifted musicians to produce Palken.
KB: What motivated you to record an album?
Rao:Personally, music touches my heart &sometimes even my soul. My first song& the title song 'Palken', gave me a deep feeling of calm, where I could close my eyes and just sensethe music. When I experienced that, I decided to bring the other songs to life as well… I hope to provide music lovers with something to which they can connect & something to cherish through this album.
KB: Your collaborators on the album are all Goan.
RR:I have had the good fortune of being acquainted with a number of skilled musicians here in Goa. Whether I was gaining advice from them or actually working with them on this project, I am grateful for their time and input.
Jeevan Kerkar, who is the life behind my band Saaz…ish, is an unassuming & extremely accomplished guy. He has lived and played in various parts of the world but returned to his roots in Goa. Jeevan took my vision for the album and arranged the music on Palken.
Deepak Maneriker is a talented percussionist. He was the mastermind behind the recording of the album & was also the rhythm arranger.
KB: What are your thoughts on the Goa music scene?
RR: It is an understatement to say thatGoa is alive with music! For me personally, living here is a treat. There is music everywhere – from attendingperformances of classical music &Tiatr at the Kala Academy tospendinga quiet evening being serenaded by your table at a restaurant. Music is essential to Goa.
KB: What are your future musical plans?
RR:I will continue to entertain music lovers with my band, Saaz…ish live at various venues. Ilook forward to seeingPalken through to fruition & to continue to tell stories of the heart through my music!
Rupa Rao and group
Palken is currently available for sale at a local chain of music stores – VP Sinari & Sons and at Amazon.in. A portion of the proceeds from the CD – which costs Rs 99 –will go to the Samarpan Foundation, a humanitarian charity.