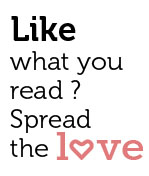 Share
As anyone who's been through the pains and gains of a workout routine knows, treat finding ways to have a little fun while doing so can be a real challenge. Look no further, cure Goa Streets reader. Just get into the Babylonian groove and sexily gyrate your hips a bit. Welcome to the world of belly dancing.
Known by different names around the world – Dance du Ventre (dance of the stomach) in France, ed Cifte Telli in Greece, Rakkase in Turkey, Raks Sharki in Egypt and simply Oriental Dance in the Middle East – belly dancing has traditional associations with religious and erotic elements. Its apparent origins are goddess rituals in temples and fertility cults of the ancient world.
While belly dancing will certainly keep you fit it's also a form of meditation. Moving the body while keeping the mind focused on the inner experience of the movements – articulated isolations, snake like undulations, lifts, locks, drops, shimmies, fluid arm movements and swaying hips – expresses inner emotions and transports you to a higher level of consciousness, stimulating the "Hara" – the second Chakra of the body, which is the centre of sense, body and self.
There's a great belly dance program on offer right here in Goa, which I'll get to in just a bit.
Many cultures such as those in India, China, Japan and Africa acknowledge the belly as the point of physical access to spiritual power. The belly is our first point of receiving life-force energy. But in contemporary living we have cut ourselves off from our bellies; we don't even breathe down to our bellies anymore.
Belly dancing energizes our bellies, strengthening the physical connection to our spiritual source and by doing this equips us to step aside from patterns of negative behavior such as domination, exploitation and addiction.
Sadly much of society associates it with an erotic dance performed by women in public places and therefore views it with a degree of disdain. But many know better – that it's also a form of exercise and meditation that can help create life -enhancing alternatives for individuals and bringing forth the mindset that our culture requires for personal, community and planetary healing. In particular the dance is uniquely designed for the female body. Its practice helps women reconnect with their feminine aspects, relieve stress and feel calmer. It rekindles their creative energies, helps them access higher levels of vitality and brings straightforwardness into their minds, bodies and souls. The complex steps also stimulate the working memory.
Interested? Well, you can learn belly dancing here in Goa with Mandira Srivastava, a well known Healer and Therapist from Delhi who came to live in Goa some seven years ago. Educated in India, the Middle East and America, she entered the world of healing fifteen years ago to help find new meaning in her own then mostly unhappy and unhealthy life. Seeing the benefits of certain therapies, she decided to extend them to others. Included among these is belly dancing.
Viewing her own life as being akin to that of a dancer, dancing to the beat of different drummers, Mandira explains the benefits of belly dancing as follows: "Women today have demanding day to day schedules; a career, taking care of the family. Many do not give themselves 'me time,' and along the way they have lost grace and sensuality that is so much a part of every being. Pamper yourself, live for yourself, concentrate on how you can enhance your energy and spirit. The concept behind belly dancing is not for performance, it's a personal experience, to unlock energy. In my experience, belly dancing allows for ease in acceptance of one's own form. Arising from that, it helps to re-establish a deep connection with being a woman. Dance the belly, breath into it, energize it and celebrate it. For me, it has been like bringing to life my true 'self', realizing my personal power, and finding the energy to fuel and fulfill my potential, taking one graceful step at a time. It enables me to celebrate 'me' as a woman completely."
A Belly Dance session with Mandira in progress
Mandira's program is entitled 'Awaken the Dance Within.' It is an invitation to move beyond one's adapted ways, from the unconscious to the conscious, from darkness into light, harnessing one's energies to create a new reality and authenticity. The sessions are filled with music, light, sound, dialogue, meditation, and importantly – pragmatic processes.
Other sessions that Mandira offers include:
Reiki: a system that provides simple tools and techniques for analyzing the dynamics of self-behavior, and relationships.
Active Meditations: a series of simple, powerful techniques for releasing negative and destructive emotional energy trapped and stored deep within the tissues and cells of the body and mind which create havoc within us.
Aura Soma: a non-intrusive self-selective soul development system, supported by the energy of plants and crystals.
Crystal Healing: a system for harnessing energies. Select your crystals and wear or keep them in your space. Also learn how to clean, program and activate them.
Gemstonery: Learn about especially crafted crystals that protect and energize you.
The venue for these sessions is located amidst verdant countryside.
Mandira holds both specially designed individual workshops (one on one,) as well as group sessions, each for 1-2 hours.
You can dance your belly and avail of her other programs by prior appointment.
Mandira can be contacted by e-mail on: ms-101@hotmail.com