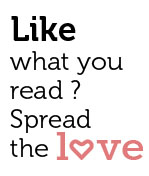 Share
Burgers, pill  Steaks, Pasta,  Pizza and Other Slices of America
To truly understand Route 66, you have to know just a little bit about Savio Noronha and the passions of his life. Savio is a world-class chef, an aficionado of Harley Davidsons and an unapologetic lover of American food. It shouldn't come as a major surprise that he and his wife Nicole decided to name their latest restaurant Route 66 – one of the original highways in the U.S. Highway System (it's a legendary road, as evidenced by the hit song 'Get Your Kicks On Route 66').
If you've dined at their Vagator restaurant Tin Tin, you know the couple takes their food seriously. Very seriously. And that's something of an irony, considering the ambience in both joints which, with its laid-back air, no-pretense décor and quiet simplicity, is not exactly 'serious.'
Why dine at Route 66? For starters, there's no better place in the state to get a true American fix (As an American myself, I know!). These aren't just any old burgers. These are mouth-watering flavour bombs, meaty creations stacked high with bacon and sausages and patties and cheese and spicy Mexican peppers. Take the Wolverine, for example, a hamburger dish featuring a grilled beef patty topped with crisp bacon, grilled hot dog, chipotle chillies, adobo sauce and jalapenos. Prepared in full view on an open fire on the restaurant's terrace, this is just about as good as any hamburger CAN be. The same goes for my wife Marisha's S.O.B., featuring a grilled beef patty, a pork patty basted with a layer of 'hell sauce', with melted cheese, onion rings, hickory BBQ sauce, bacon, more cheese – all served on a toasted bun with grilled onions. The 'wow' factor comes not just from the extraordinary flavours, but also the price, which, at Rs 399 per burger, is something akin to the bargain of the century, if you consider the copious amounts of meat and cheese. (Why the terms 'S.O.B.' and 'hell sauce?' Not sure, but it must have something to do with the 'bad-ass' portions and taste!)
Let's rewind just for a moment. When I dined at Tin Tin with my two sons a while back, we were very pleased with the Beer Battered Prawns (golden fried and served with wasabi mayo). So Marisha and I ordered them again at Route 66, and again, they did not disappoint.
Other noteworthy offerings at Route 66 include a nice selection of pastas (Penne Arrabiata and Pesto Penne, to name two),  some lovely salads (American Cobb Salad, to name one),  a whole range of wood-fired pizzas and some exceptional entrees including Blackened Mahi Mahi, BBQ Smoked Pork Ribs, Flambe of Fillet Mignon and Himalayan Trout Grilled on a Cedar Plank. And for dessert, there's Mud Cake (with vanilla ice cream), Belgian Waffles (with strawberry compote and vanilla ice cream) and an Americana Sundae (with waffles and ice cream).
Burger
Route 66 has been open only a few weeks, but it's already crowded. Word has travelled fast about the culinary power couple Savio and Nicole. As an executive chef at major restaurants, 5-star hotels and cruise lines, Savio has cooked for presidents and celebrities the world over, including the Middle East, Europe and the U.S. His German wife Nicole is currently the pastry chef (note I said THE pastry chef, not A pastry chef) at the Grand Hyatt Goa. Need I say more?
Isn't it wonderful how so many great new eating joints are opening up in Panjim? Of these, Route 66 is one of the best.
Savio Noronha
•   The Food: World-Class. American
•   The Ambience: Simple and pleasant
•   The Service: Food this good takes time to cook, so be patient
•   The price: Savio and Nicole are writing the book on value for money. Gigantic burgers range from Rs 159 to Rs 399, pizzas are in the Rs 200 and Rs 300 range (except for the Meat Blast, which weighs in at Rs 419) and the entrees are mostly in the Rs 400 range
•   Something Special: The cocktail list is also worth checking out, from the Bull Frog to the Walking Zombie to the Tin Tin Mojito. Also check out the Shooters. Great fun!
•   Where:  Rua De Ourem, Old Patto Bridge , Near Hotel Sona
     (+91) 96 23922796, (+91) 88 05389714, (+91) 83 22435884