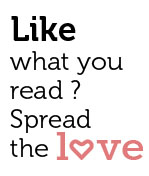 Share
Cross the Baga bridge, sildenafil drive along the river to reach J&A's, and you will find what is very likely the only true Italian food in Goa.
I know. Others might disagree. And I haven't eaten at every Italian restaurant. But there is definitely something that sets J&A's far apart from the rest. No heavy cream sauces smothering the pasta. No "Indianization" of the sauces. A fresh, light touch that would please even if the joint were located in Sicily itself.
Owners Jamshed and Ayesha, who of course didn't know I was there, pride themselves in providing a romantic, open-air atmosphere that evokes the rustic Italian countryside – even though this one is located in the courtyard of a traditional Goan colonial cottage.
For starters, or primi, we ordered a spinach, chicken and avocado salad with Caesar dressing. With handfuls of baby spinach, slivers of herb-infused roast chicken breast, cherry tomatoes and parmesan gratings, this dish, aside from being very tasty, is a study in texture. However, hard-core non-vegetarians who despise being seen with "ghaas-poos" (cattle feed) may want to stay away.
I enjoyed the salad's subtle hints of oregano and assorted spices, but the Indian in me couldn't resist a liberal sprinkle of chilli powder and chilli flakes. The waiter suggested a glass of Mannara, the Sicilian aromatic white wine with notes of vanilla followed by a refreshing citrus hint, to go with the salad; it was a marriage made in heaven.
We also ordered Papardelle, a dish of big home-made pasta ribbons in a light cream sauce served with a healthy portion of broccoli florets to complement the prawns. The taste was subtle and smooth, the broad ribbons melted in the mouth.  Unfortunately, the tiny prawns were of a quality that did not match up to the excellence of the overall experience.
For the main course, or secondi, our eyes were fixed on the Italian Seafood stew, with fish and shellfish in a tomato and white wine broth. I'm not sure exactly why, but the waiter suggested we go for the risotto instead. Chicken and peas risotto it was, then. Arborio rice cooked in a chicken broth with fresh peas and chicken pieces made for an earthy, wholesome, and ultimately successful dish.
For dessert, or dolci, we ordered Panna Cotta. When the mousse-like cream adorned by fresh orange and pomegranate seeds landed at our table, we held our breath. A sinful joy to behold, the cream was at once smooth, firm and delicious. A spoonful of the cooked cream dipped in orange and mango sauce took this dessert to another level. We had thought about ordering the chocolate crepe with strawberries and mascarpone but even before we could tell the waiter, he said, as if reading our minds, "This is not available today."
Each table at J&A's is covered with spotless white tablecloths, bunches of flowers and candles flickering in wrought-iron stands. The service is excellent. We laughed out loud when a waiter answered our "Is smoking allowed?" query with an instantaneous nod followed by a wink of the eye and a mischievous, scheming smile.
Service: Great
Recommended: All pastas
What's Odd:  Prawn size, for a restaurant of this calibre
Price: Rs 300 for starters reaching to Rs 500 and above for main courses
Rating: Excellent