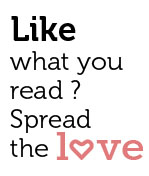 Share
Last weekend my mind did some major travelling at the 46th International Film Festival of India. I darted from Turkey to Argentina, sildenafil reached Poland via Australia and more, prostate all through the movies. I wept with widowed and orphaned poverty-stricken victims of terror, sang along with the Nachom-ia Kumpasar on-screen musicians, bit my nails through the Spanish 1992 'Thesis', and walked out of two very slow films.
Koti, an Indian Panorama Feature about a young transgender in rural India showed how a family copes (or doesn't, actually) when faced with the 'problem'. Many in the audience, self-included, walked out misty-eyed at the injustice meted out by both Nature and Mankind. The director and lead actor were around to receive the compliments. I don't know whether all film festivals allow lay viewers access to the film-making elite. But IFFI certainly rocks when it comes to meeting the 'inner circle'.
On a bench opposite the popular beer-on-tap stall, I met Asha Achy Joseph, Ph D in physics, who made Ore Udal, a 14-min Malayalam film about a raped nun who finds her body, mind and faith in turmoil after the event. The film, made by two friends and financed by a retired bank official, is based on 'Nyaayraja', an award winning play. Joseph, who is passionate about communications, told me her speciality was 'semiotics',  or visual language, or the study of signs and symbols, a meaning-making process. "Communication research is weak in India," she said. I've always learned stuff other than films in such impromptu conversations.
The pre-screening announcers were entertaining, too. One woman, whom I know is really good in Hindi and Marathi, was given the job of introducing a film crew in English. The audience sniggered as she stumbled through grammatical goofs. Poor casting, I thought, for I've heard her in her native tongue, in which she excels. Another announcer obviously thought he was at a village wedding reception. The organizers must select and train better announcers.
In carefully tucked away paras, some local dailies mentioned protests by students of the FTII and how the local police troubled them. I witnessed none of that: wasn't in the right place at the right time.
Back to films. The non-fiction documentary, ' A Flickering Truth', was a New Zealand production on how films made in Afghanistan were saved and archived through Taliban trouble. See what I mean about my darting around the planet during IFFI?
Varun Carvalho and Mukesh Ghatwal
My first Canadian film ever, 'Villa Marie', had too many characters for the story, but took me into lanes, buildings, a studio and a hospital in Montreal. The Kosovan 'Three Windows and a Hanging' was based in a village where the men who didn't go to war raped the wives of those who did. Scarier than contrived thrillers.
Not many viewers stayed behind for the Q&A sessions with the films' directors. But after the Pakistani 'Among the Believers', Hemal Trivedi faced a full hall. The sub-continental neighbours are always curious about each other. It's a love-hate relationship.
The Tamil 'Radio-petti' brought home the fact that if one doesn't die early, one faces old age and nostalgia, ill-health, lack of occupation and sometimes, ungrateful offspring.
In the American production 'The Danish Girl', a husband discovers he is actually a woman trapped in a man's body. This was way back in the conservative 1920s. His wife supports him through his gender-change surgery. Would be unusual even today.
In 'The Lemonade', I got to see more of Turkey, Romania and the Balkan range, through an unusual tale of step-brothers discovering each other whilst their father is on his deathbed. 'The Summer of Sangaile' proved that the synopsis (about a girl wanting to be a pilot) can be a dilution of what the film is really about. The wish to be a pilot seemed forced into the story-line of two girls in love.
I saw 'The Exile' after I'd attended the Master Classes on editing, casting and direction, and used my newly-acquired knowledge to 'analyse' the movie. Not disappointed. Must say, the curation of this IFFI edition was very good. But the closing ceremony started 45 minutes late. A tacky end to a wonderful Festival. Still, the Shillong Choir's brilliant adaptation and presentation of Bollywood hits made up for the delays and torturous speeches.
IFFI's over, but life goes on … the Goa Arts and Literary Festival lurks around the fortnight's corner, then Christmas, then New Year … so much happening, life's good.