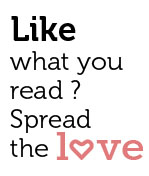 Share
Carlos Gonsalves
It would be reasonable to say that every drummer boy feels his first drum beat in his mother's womb. The rhythm flows in his blood and the beat resounds in his soul until he finds an outlet to channel it – be it through utensils, prostate bins, order tins or, sometimes, a professional drum kit.
Mapusa-based Carlos Gonsalves is one of those people who from the earliest age found music in all things. At 36, today he is a master of varied percussion instruments and has performed with many national and international artists – and cheer-drummed for the Royal Challengers Bangalore – on the big stage.
The genesis of Carlos' musical talent can be traced to his childhood when he would listen to his father play gramophone records. For Carlos, music has always been a passion, but it takes mischief and a fair amount of scolding to pursue a career as a drummer. He confesses, "My uncle used to take me to theatres/dramas and I would come home and imitate the drummer in the kitchen. I remember getting yelled at by Mum for spoiling the cutlery which I used as my handmade drums."
From ladles and spoons he's graduated to master instruments like congas, duff, timbales, darbuka, and the djembe. You see, explains Carlos, there can't be music without a drum beat. "A drum beat unites all other instruments together, holds them in a beat and tempo; it is not mere noise, it is artistic sounds."
Like all aspiring musicians, he did face a few hurdles when he started out, but not once did he think of giving up music. "There was an embarrassing situation when a sound engineer was not cooperating with the band and swearing at us profusely. This infuriated me and I couldn't perform, but I remembered my guru's words: 'we are not fighters, we are performers'", he reflects, highlighting that perseverance helped him succeed. "I just play good music and good music is as good as a spiritual healing."
Carlos freelances with different musicians, performing in and around Goa. In the past, he has shared the stage with artists like Pandit Vishwa Mohan Bhatt, Remo, Ravi Chary and Taufiq Qureshi. He has also been popular on the jazz fusion scene, both nationally and internationally. "I am currently recording my drum-based album called 'Talking Drums', which will feature performances by various artists."
If you're one of those crazy IPL fans and (more importantly) if you were supporting the Royal Challengers Bangalore (RCB), then here is the man you have to be grateful to for keeping the monstrous Jamaican, Chris Gayle in the mood! "I like to believe that Kohli and Gayle could feel the rhythm of my beats, but playing in front of such a massive audience was a great honour," says the cheer-drummer of the Vijay Mallya-owned IPL franchise while slipping into a fantasy of the Bangalore crowd going nuts, responding faithfully to his beats.
He was also invited to cheer-drum for the Indian cricket team for the T20 World Cup in Sri Lanka last year. When not at the stadium, he got himself involved with a group called 'Beat for a Change' where he conducted drumming workshops for street children, school kids and simple country folk. "It was great fun. The people there have rhythms built within them."
Taking a cue from the legacy of Bob Marley, he plans to employ music as a weapon to unite the people of Goa and fortify Goans' sense of identity. "Goa has music written all over and this culture is of historic value, which we need to safeguard and what better way than music! My album will feature songs about the history of Goa and the sounds of ethnic percussion and rhythm."
He hopes to perform all over the world to take Goan music to the world.
The musician in him believes that Goans possess the talent, but the realist in him admits that the real genuine art is dying.  "Talented musicians are only doing commercial stuff; no one wants to have a unique sound of their own," he says.
With a well-defined goal and high expectations, Carlos is eager to take on the future. In an era where synthesised music is used as a replacement for natural beats, he still believes a genuine drummer stands a good chance. "The commercial music scene is happening in Goa, but synthesised music will come and go. Real live music will always live as a pure form of music – not adulterated, but natural."
He has this to say to amateur musicians who are dangling in doubt whether they have a future in a musical career. "Everyone can't be a musician; it is a gift you must acknowledge. Stay dedicated honest and faithful to your dreams and things will fall into place."